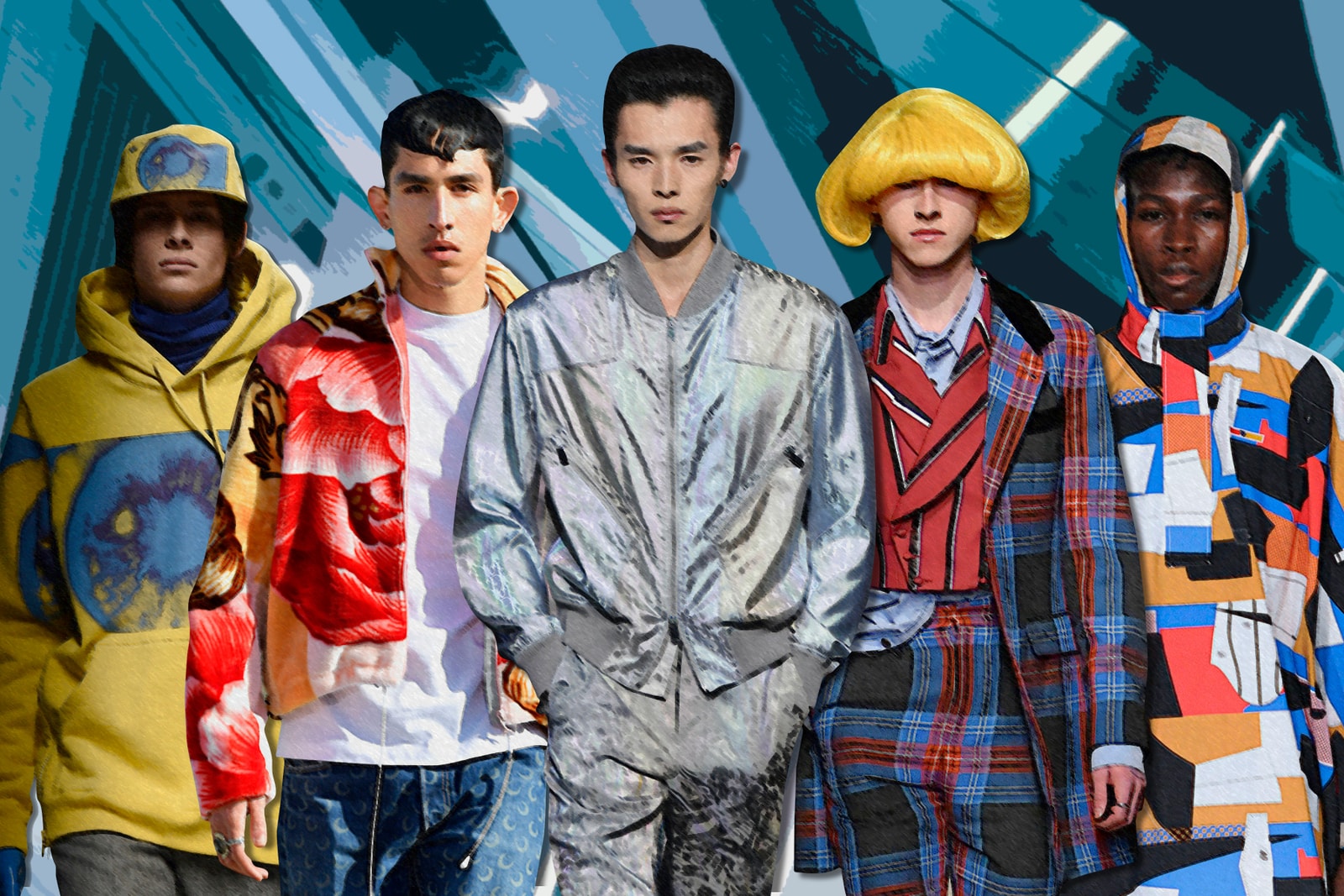 2018 was something of a year in transition for fashion. The most anticipated shows were from designers entering big houses, but they weren't necessarily the best shows overall.
Instead it was a year when the newer upstarts showcased why you should be paying attention to them and the stalwarts showed just why they are so highly-regarded.
So this year's list is filled with new entrants alongside some designers that stepped outside their boundaries to great success. Here are the 10 best runway shows of 2018, in no particular order.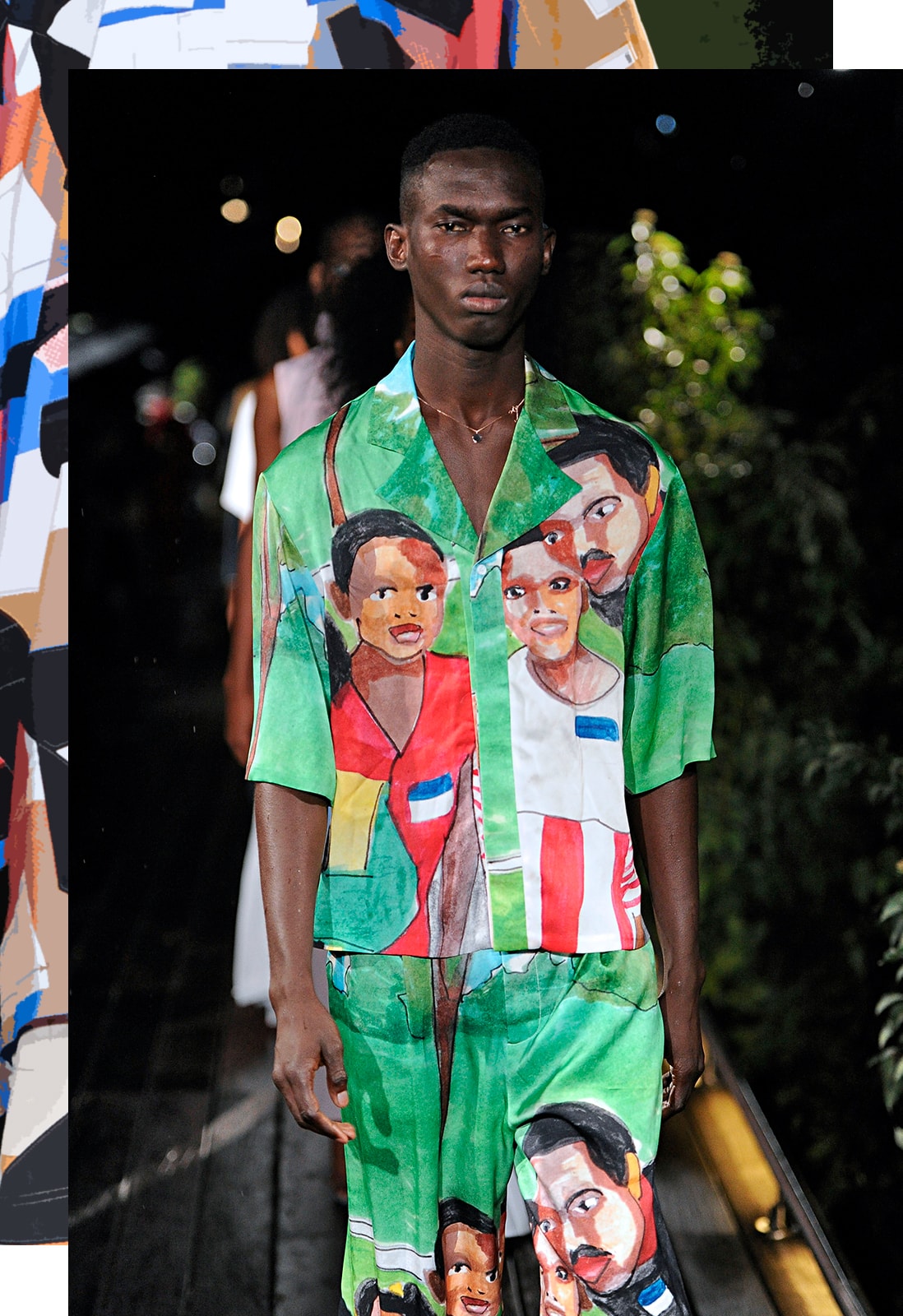 PYER MOSS SS19
Pyer Moss
is one of the breakout designers of 2018 and his
Spring/Summer 2019 show
was the reason why. In a sight not seen before at a New York fashion show,
Kerby Jean-Raymond
took fashion week attendees to Brooklyn, specifically to Weeksville Heritage Center.
Introducing a choir dressed in all-white on the grass surroundings, the result was an all-encompassing show that took a look at the African American experience and, most importantly, created beautiful clothes.
Mixing a collaboration with FUBU alongside his own range — which varied from the high-end pieces you'd expect to see at NYFW, to T-shirts with images of what Raymond described as "just black people doing normal things." The result was a show that was memorable in just about every way.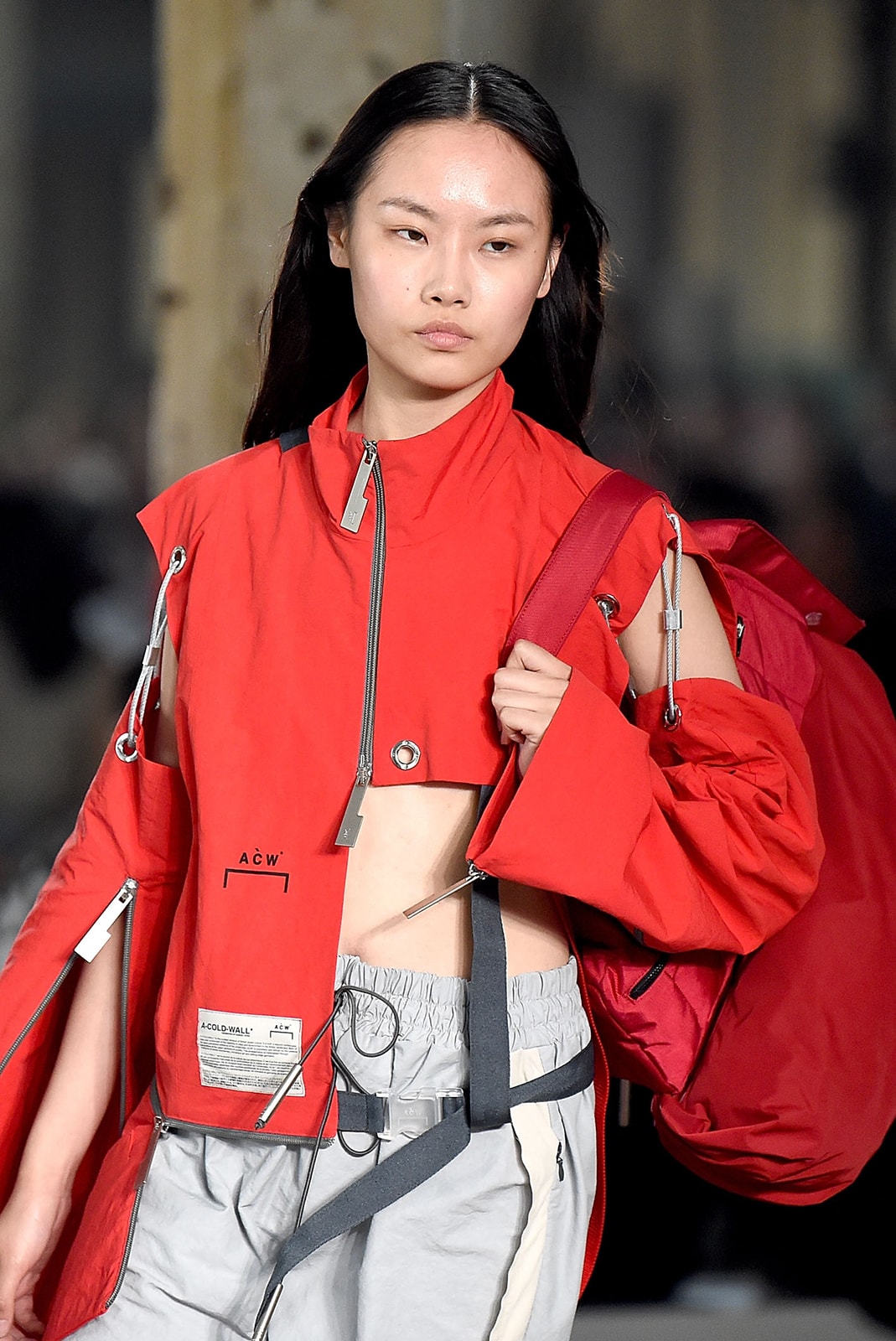 A-COLD-WALL* SS19
A-COLD-WALL*
is known for its conceptual explanations of its clothing and
Samuel Ross' SS19
show was perhaps the perfect distillation of that ethos. The show, which was in a sparsely-decorated part of the Truman Brewery in East London, was likely the only one that came with a pair of protective goggles, face mask and ear plugs.
When the show started it quickly became clear why all three were needed, with a large fan making a near-obscene amount of noise throughout the show. While attendees included the likes of Virgil Abloh, the focus was on the perfectly avant-garde show.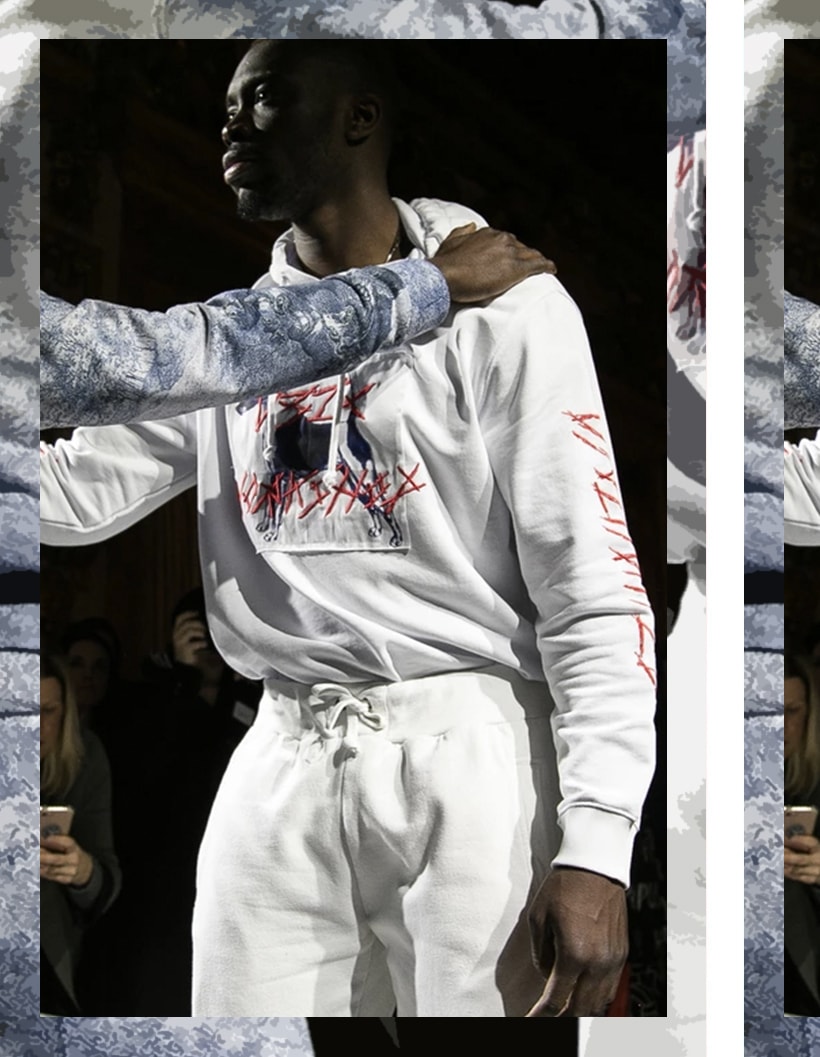 032C FW18
032c
's
Fall/Winter 2018 show
displayed just what's achievable with a bit of imagination. Taking over a grand museum space in Florence, the magazine/store/brand produced a show that was the very definition of juxtaposition.
Combining ballet & hip-hop dancers, a violinist, their own staff as models and a rousing projected rendition of a hooligan choir singing Savage Garden's "Truly Madly Deeply," it was quite the experience. Every sense was used attending this show and that's all that can be asked for.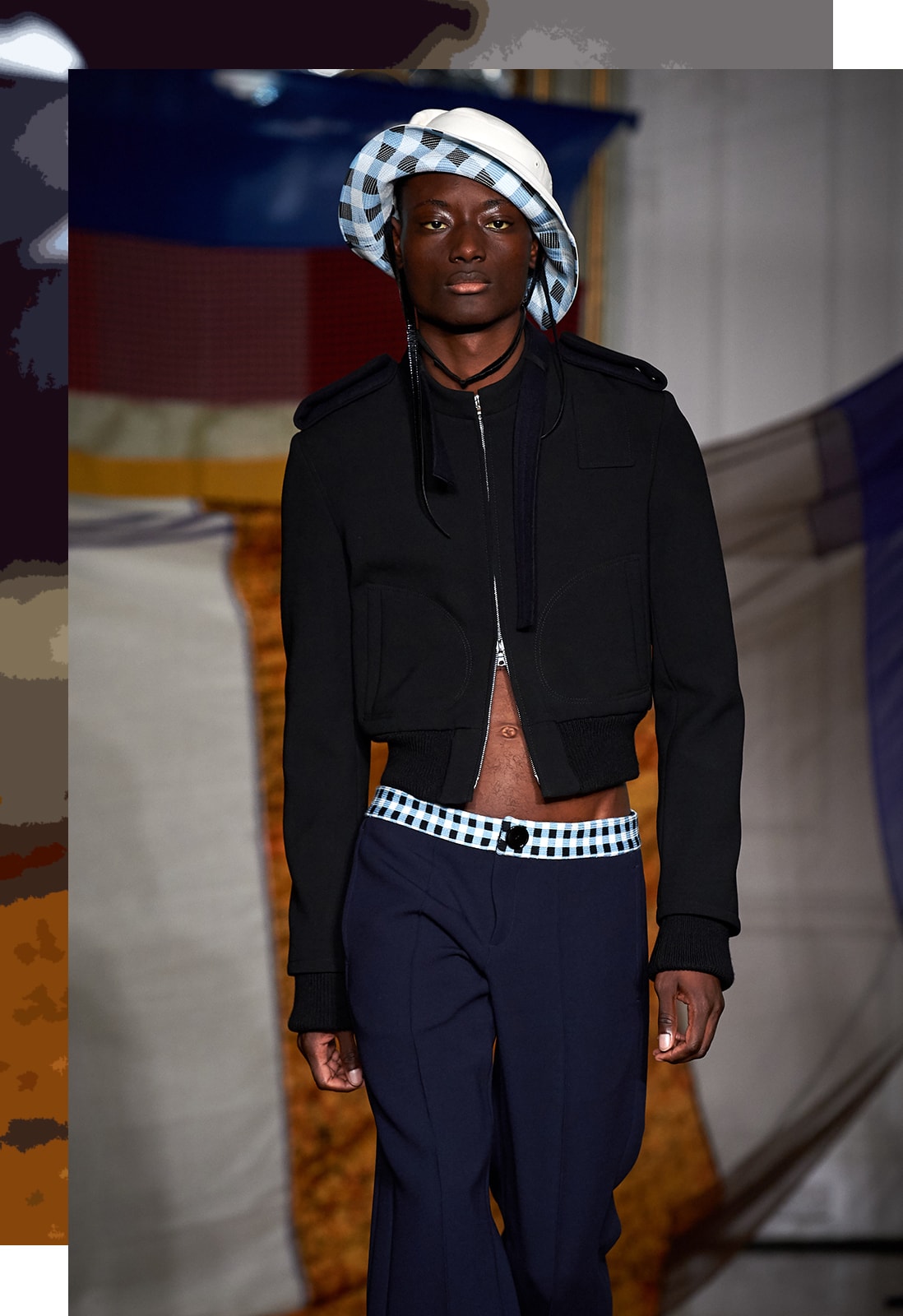 WALES BONNER SS19
Grace Wales Bonner
's shows have essentially become the stuff of folklore. Editors are known to solely travel to London to attend this show, a true sign of just how important the designer is to the landscape.
Her latest show,
Ecstatic Recital
, used a 1971 Ram Dass book titled
Be Here Now
as a primary influence. The show also mixed in references from Alice Coltrane and sculptor Terry Adkins to create the typically ethereal show that Wales Bonner is known for.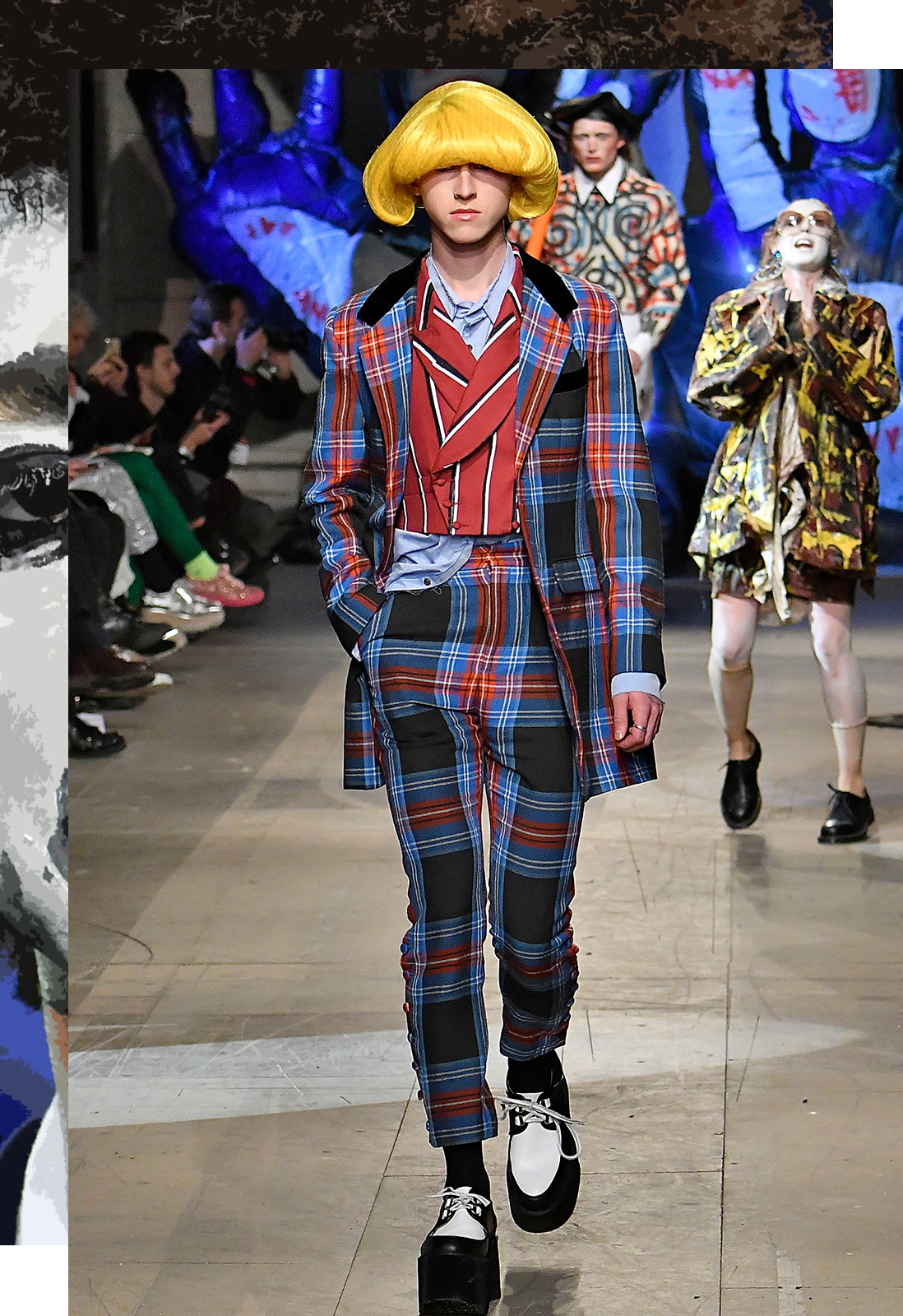 CHARLES JEFFREY LOVERBOY FW18 & SS19
Charles Jeffrey Loverboy
's show is also guaranteed to be a Show and both shows the designer produced this year were just that. A defiantly London designer, Jeffrey unapologetically makes clothes for club kids, while his fashion week presentations basically cross over into the realm of theater.
Making spectacular use of a limited budget compared to some of the powerhouses, Jeffrey has consistently displayed a true showman's approach, leaving audiences in awe or, during Fall/Winter 2018, covered in glitter. It was impossible to pick one show over the other, so we've included both.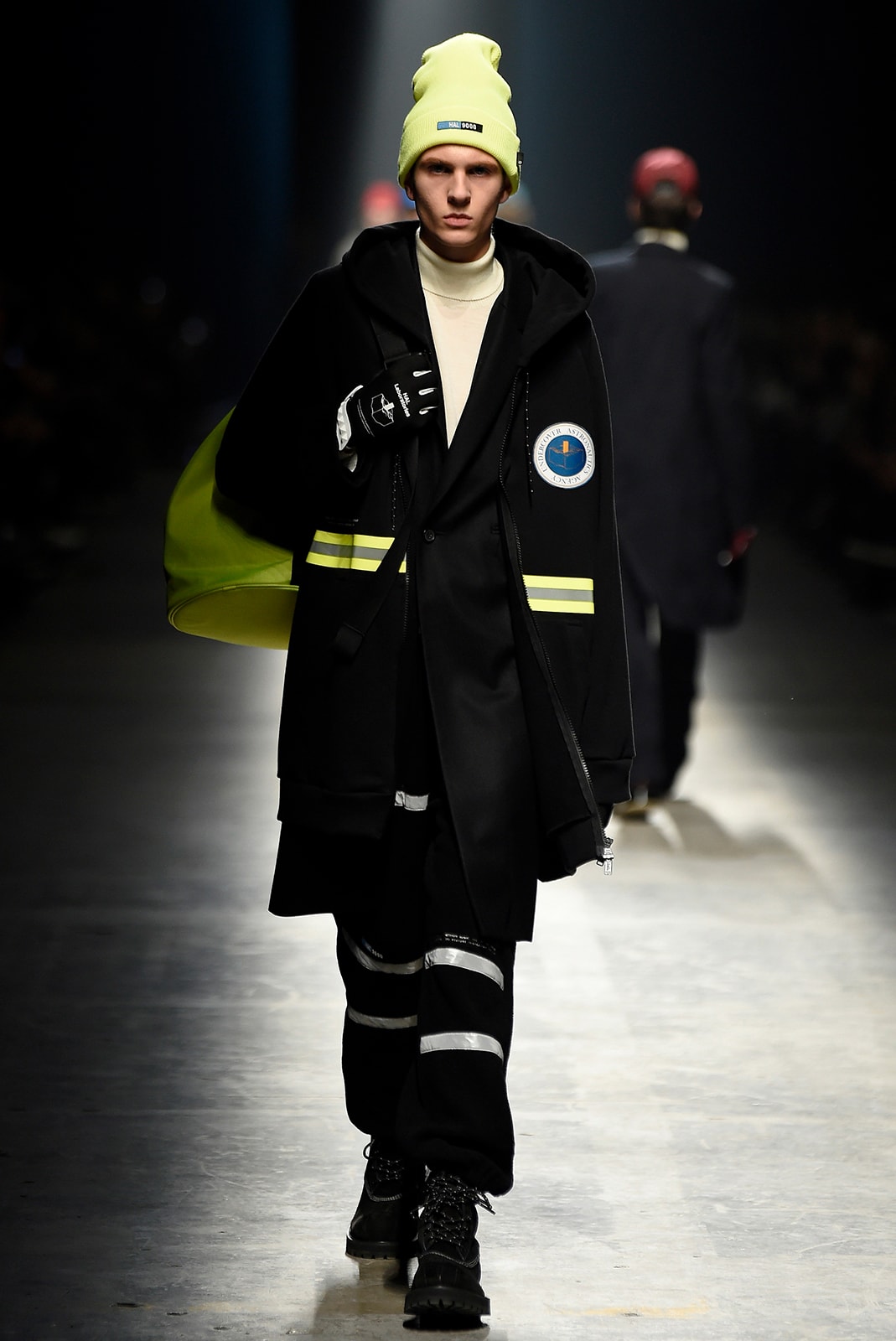 UNDERCOVER & TAKAHIROMIYASHITATHESOLOIST SS19
Pitti plays host to a bunch of seminal shows and this year was no different. When
UNDERCOVER
and
TAKAHIROMIYASHITATheSoloist
were first announced as a
joint show
, visitors were keen to see exactly what would happen. And they sure didn't disappoint.
Using both sides of an extensively long runway, the two brands showcased why each one is important in its own manner. One used tech-ninja references, while another went to 2001: A Space Odyssey, but both perfectly blended into an eerie yet touching show.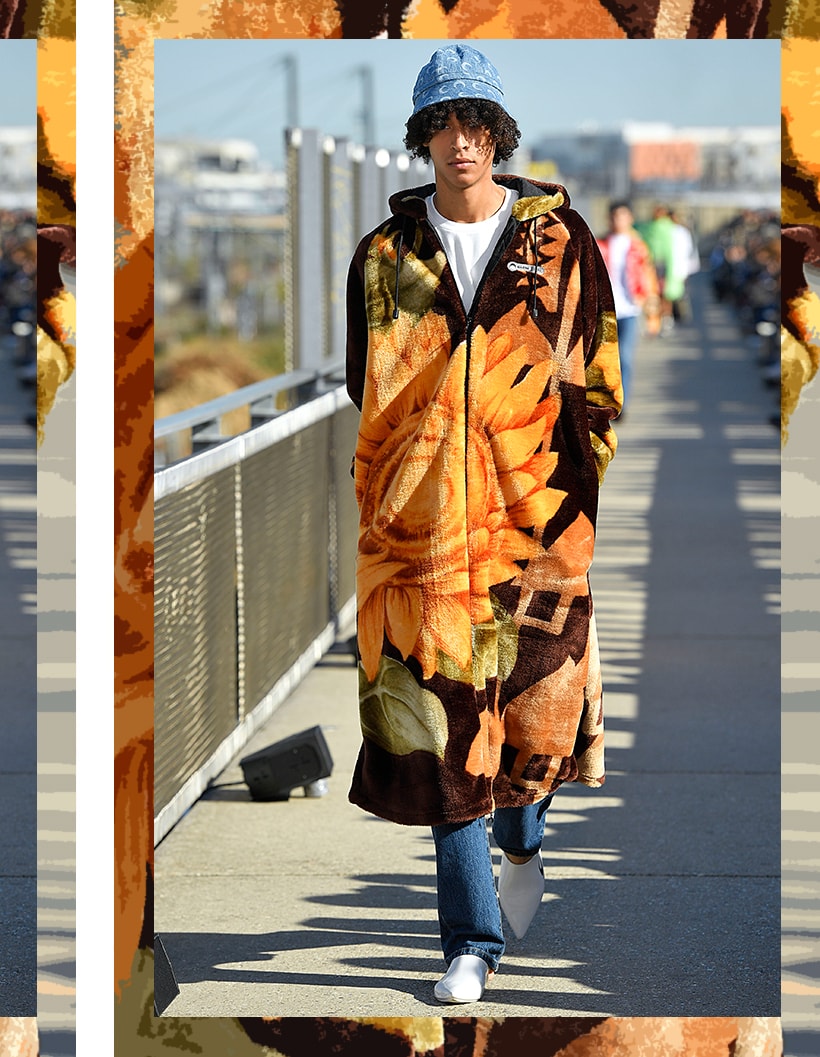 MARINE SERRE SS19
Marine Serre
is one of the breakout designers of this year and her
Spring/Summer 2019
show was an example of why she garnered all the plaudits. The collection, at least 50% of which was made from upcycled materials, took place on a bridge in Paris overlooking a public park.
The models were a mixture of local entities and children, and the show also display the brand's foray into menswear, a first for the label. The resulting collection saw exuberant takes on male silhouettes for a seasonal range that's sure to become a sought-after brand for those who want something different.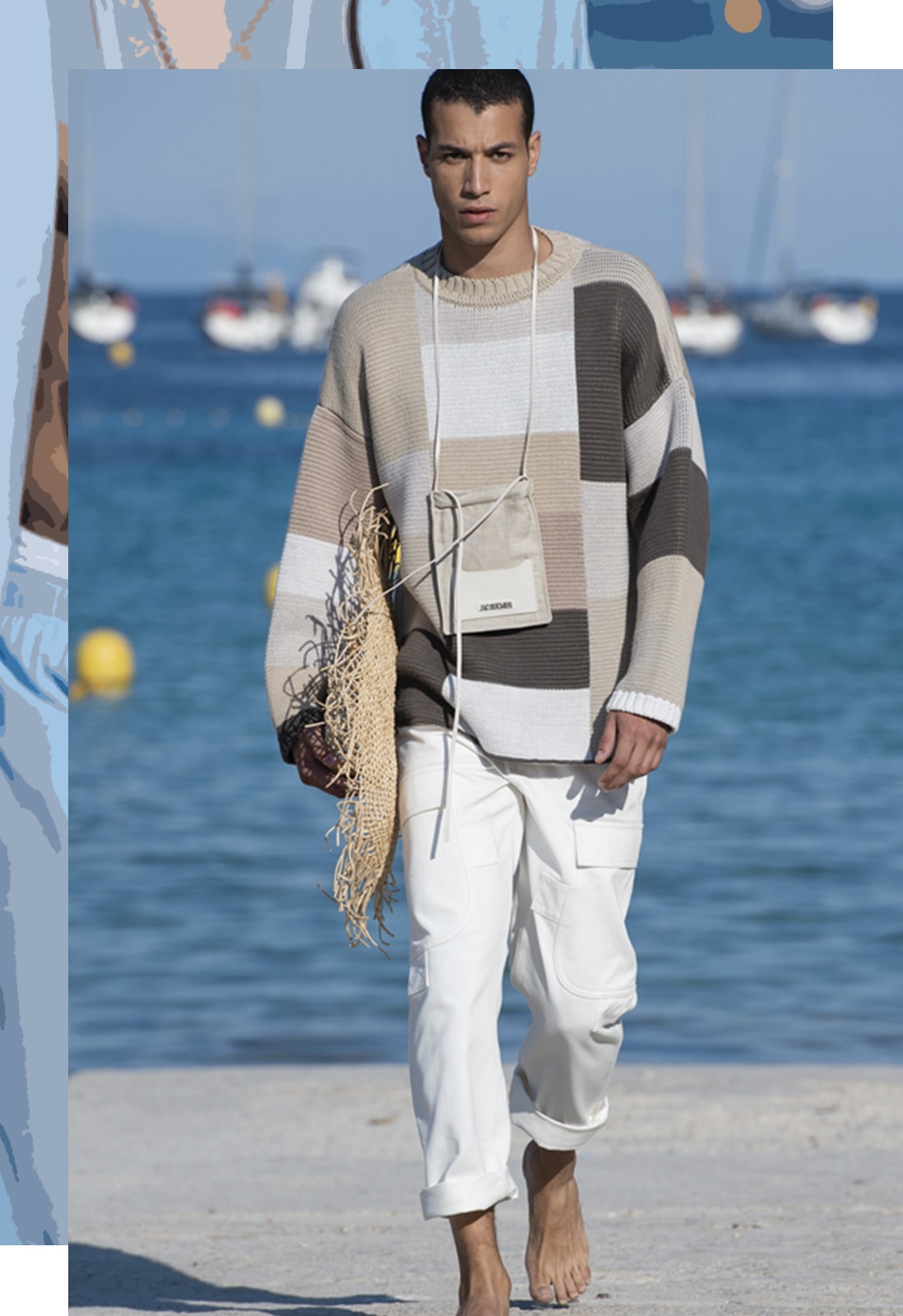 JACQUEMUS SS19
Taking place on the Calanque de Sormiou on the outskirts of Marseille,
Jacquemus
' menswear debut didn't even take place during the official schedule, but still made a big impression on the fashion world. The show was rumored for months, with little to no concrete information about the show becoming available.
When the collection was unveiled
, it ending up being a louche dressers paradise, with loose-fitting, beach-ready outfits alongside lightweight knitwear and a variety of denim designed for the warmer months. It's the kind of collection that's both eye-catching and wearable, a rare combination.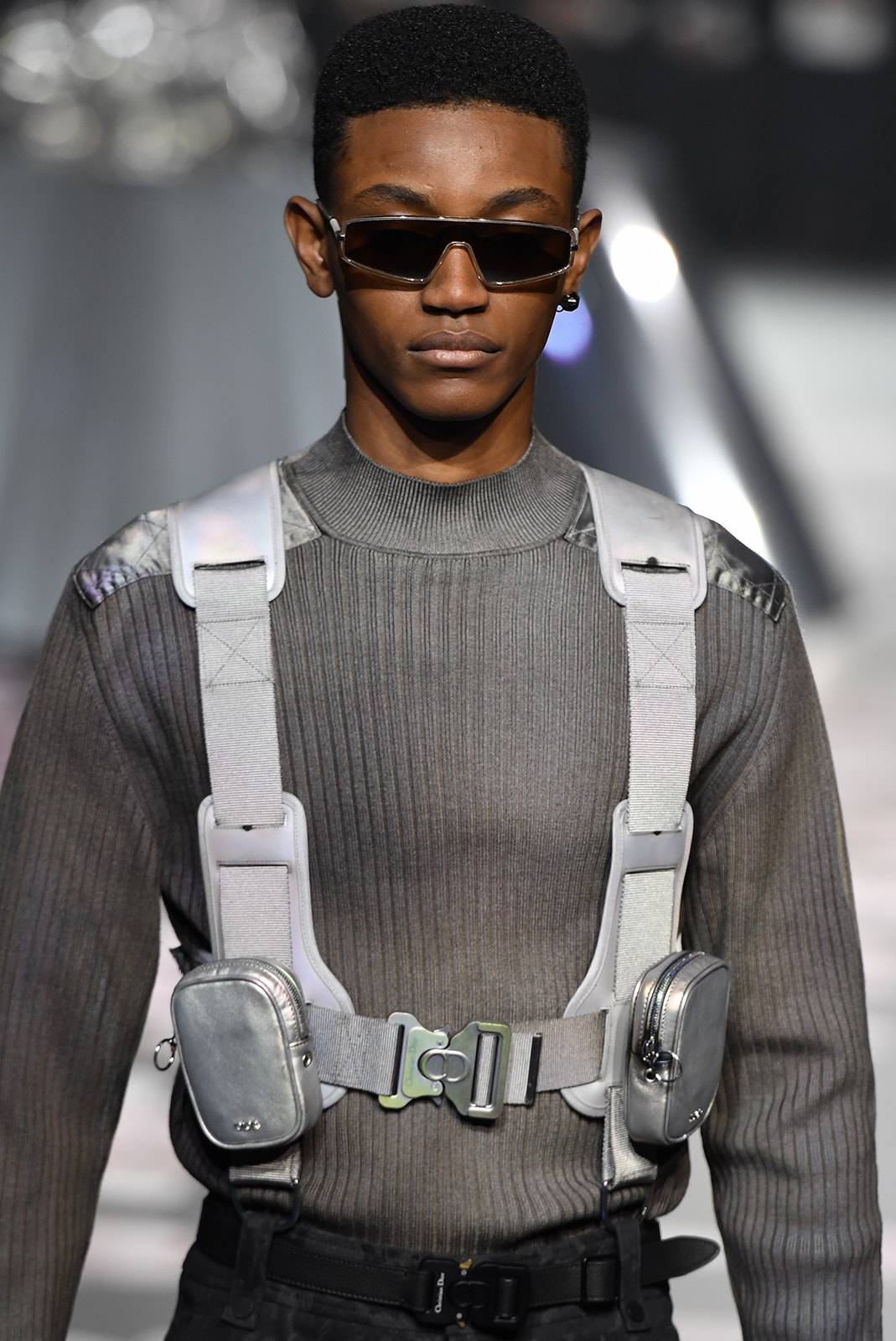 DIOR SS19
Kim Jones
made a number of big waves at
Dior
before
his show
even started — the first being renaming the menswear brand from Dior Homme to Dior. He took over from Kris Van Assche, who'd run the brand stably though unremarkably for some time. Jones wanted to bring Dior into the modern world and for that he had a little help from his friends.
Thankfully his friends included KAWS, Yoon Ahn and Matthew Williams, all of whom added their own twist in some way. ALYX's signature belt fixtures made an appearance, while the famous KAWS Companion figure was on prominent display. It all added up to a Dior show like no other before it.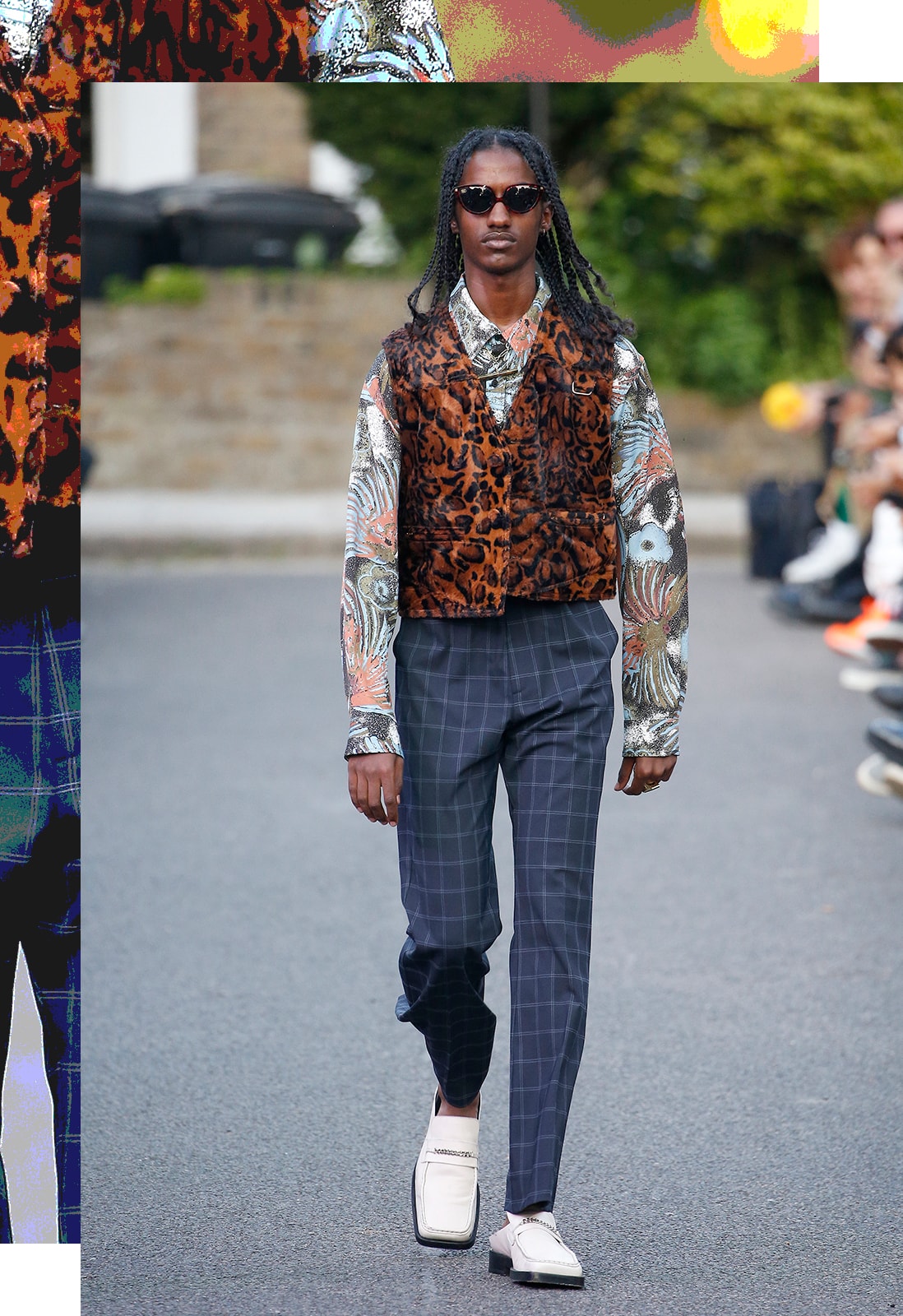 MARTINE ROSE SS19
Martine Rose
is a perennial favorite at HYPEBEAST, having made an appearance on last year's list as well. This time, for
SS19
, Rose took attendees to a council estate venue, making everyone sit on plastic chairs more associated with a fete than a fashion show.
The likes of Abloh were also in attendance here (perhaps taking notes) and the '90s Garage soundtrack was a perfect slice of UK life distilled into a single show