It's become harder to navigate through the sea of new brands that consistently pop-up every year.
2018 was no different as more diffusion lines appeared, veteran designers started their own labels and budding creatives debuted first-year collections. However, despite the evergrowing crop of new talent, a handful of them made more of an impact in 2018 to rise above the rest. Through standout designs and worthwhile collaborations, these names announced it's their turn to redefine the fashion game, and for the long run as well.
In no particular order, here are 10 of 2018's best-emerging brands.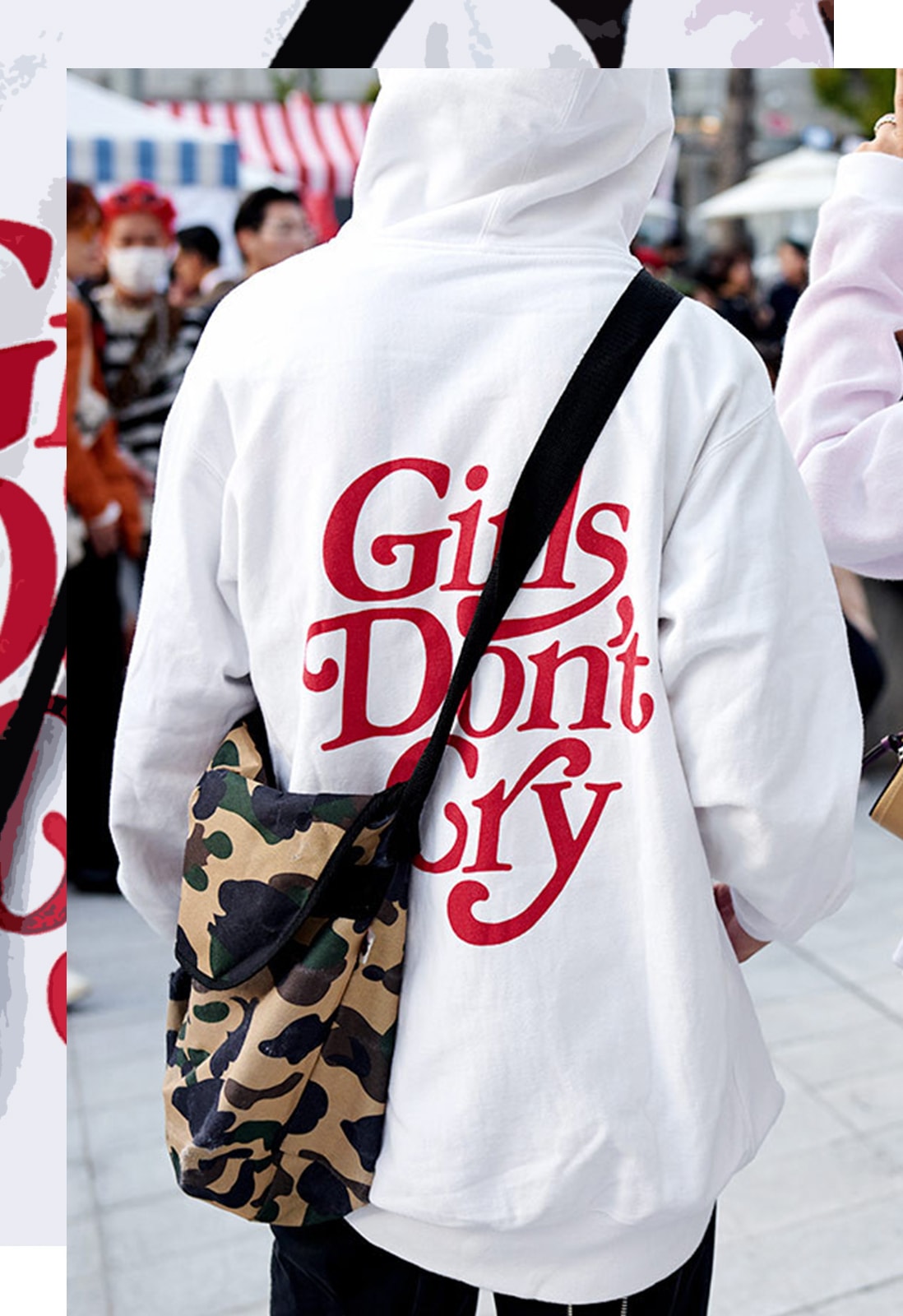 GIRLS DON'T CRY/
WASTED YOUTH
Verdy
seemingly came out of nowhere in 2018 with the output of the Japanese designer's
Girls Don't Cry
and
Wasted Youth
imprints going from 0-60 by year's end. After a stint creating imagery for
labels like BAPE
and UNDERCOVER, Verdy joined the latter for
a MADSTORE collaboration
early in the year, followed by releases with Union LA, Rare Panther, CAREERING, The Good Company, afterbase, READYMADE, SEVENTH HEAVEN, Babylon, Bounty Hunter and UNDEFEATED. That's to say nothing of
Verdy's HYPEBEAST Magazine cover
and HYPEFEST-exclusive Nike SB Dunk. Thanks to tastemaking pals like Hiroshi Fujiwara and J. Balvin, Verdy's upwards trajectory is unlikely to change any time soon.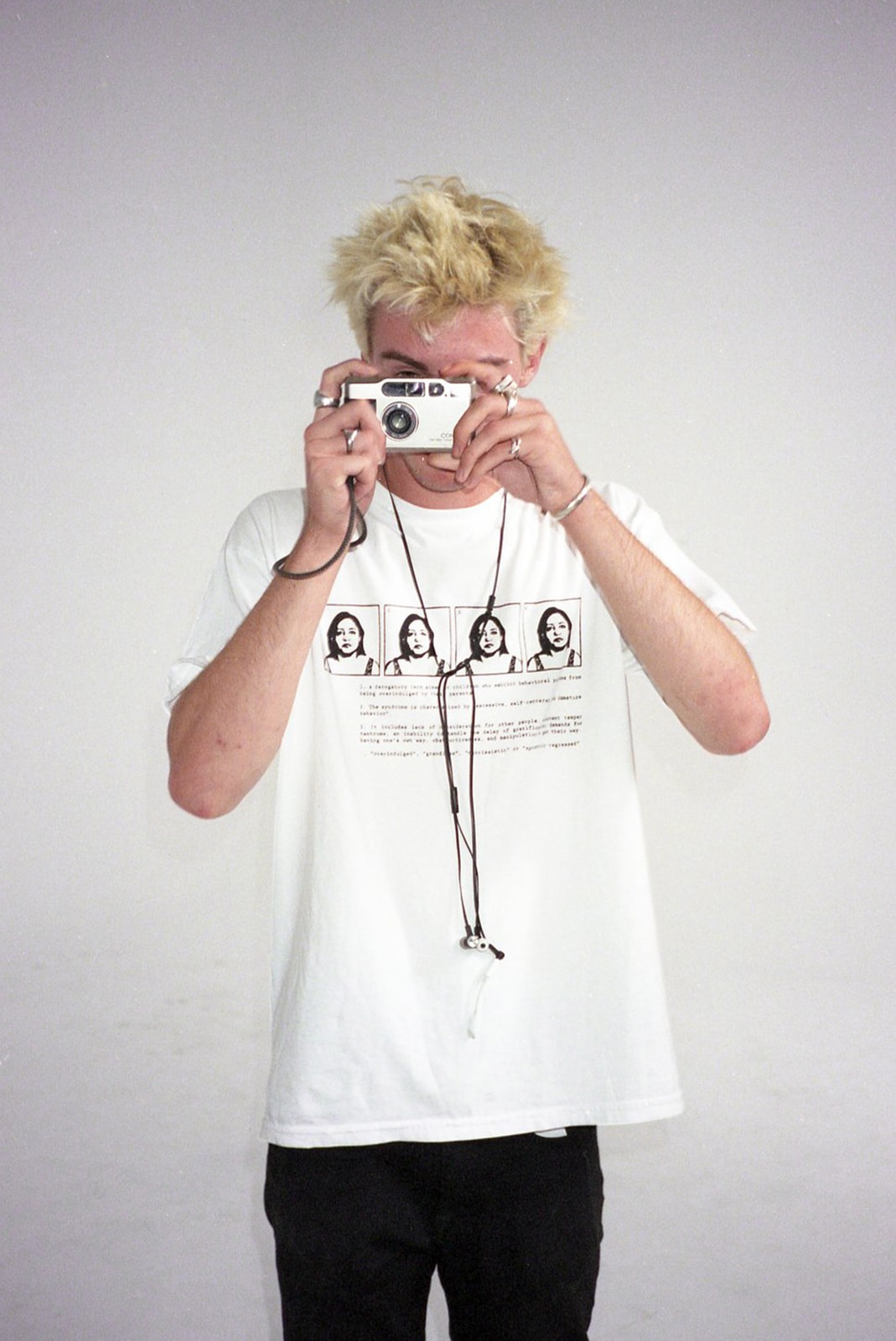 REESE COOPER
London-by-way-of-LA designer
Reese Cooper
has been plugging away since 2016, but effectively broke through the inscrutable fashion industry in 2018, garnering the backing of powerhouse retailers like SSENSE, RSVP Gallery, Selfridges and Barneys. Cooper's
Fall/Winter 2018 "LONE PINE" collection
distilled his DIY ethos into an appealing blend of streetwear staples informed by rugged workwear craftsmanship; work jackets were undercut by a blend of soft silk twill and coaches jackets took shape from repurposed military fabrics. Friends and fans include
Midnight Studios
' Shane Gonzales,
Brockhampton
's Henock Sileshi and even Idris Elba, who embodies Cooper's luxe-utilitarian attitude.

COME TEES
Sonya Sombreuil's
Come Tees
label made moves in 2018, emerging from an in-demand crew of LA-based creatives that includes Some Ware, No Vacancy Inn and Election Reform! Come Tees' signature look is rooted in vintage workwear but elevated by Sombreuil's signature use of color and text, with thematic phrases hand-painted across the arms, legs and chest of each garment. Juxtaposed prints and easygoing, slouchy silhouettes remain consistent
throughout each release
, with a genderless bent informing the occasional drops. Come Tees launched limited gear at
special one-off events
, including a workshop at
Social Studies NYC
, emphasized Come Tees' well-deserved relevance.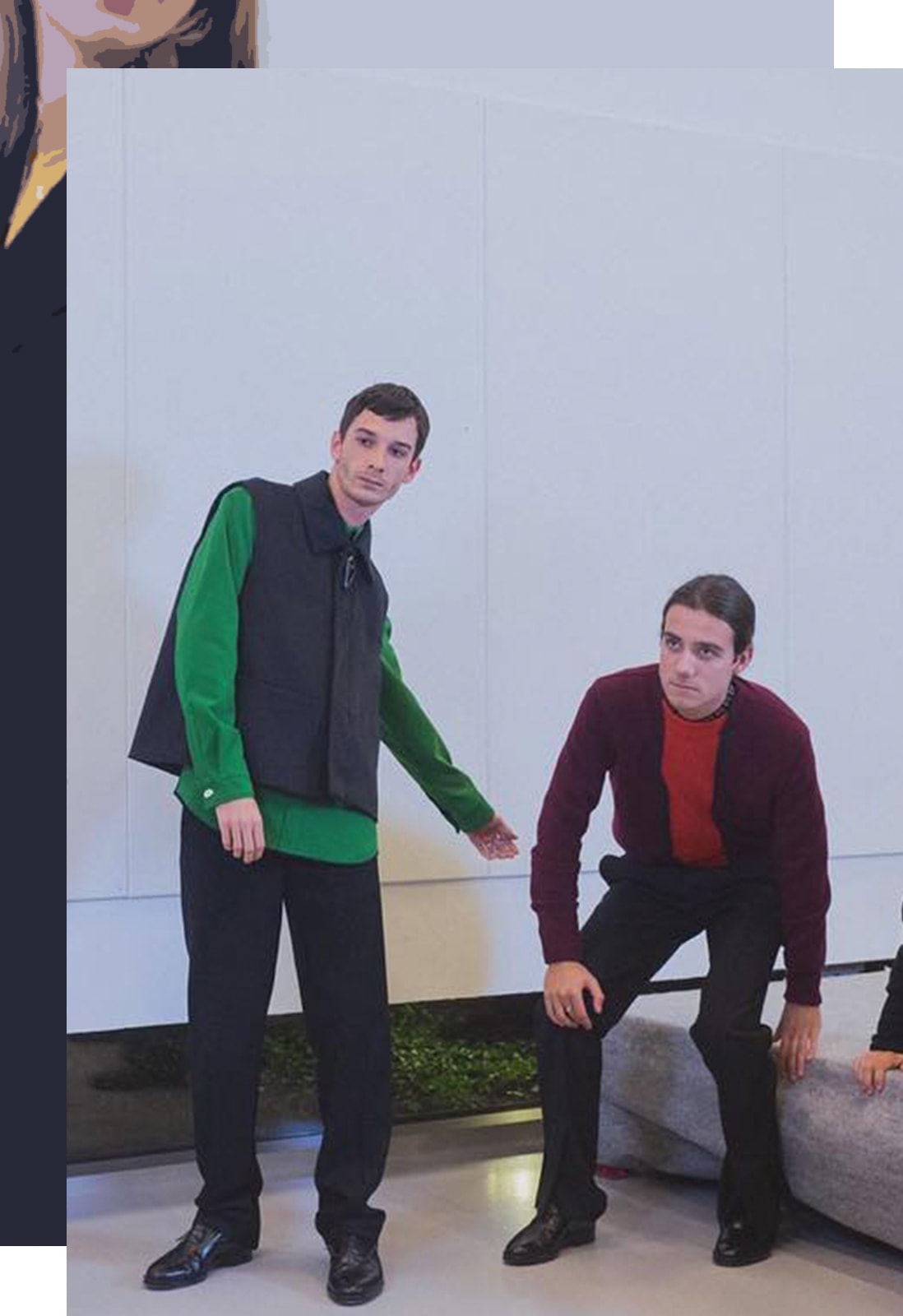 NAMACHEKO
Belgian label
Namacheko
burst onto the scene early in 2018, with self-taught brother and sister design duo Dilan and Lezan Lurr impressing retailers with their subversive menswear touchstones. SSENSE, Opening Ceremony, LN-CC, H. Lorenzo and trendy Parisian boutique The Broken Arm were quick to snap up
the label's Spring/Summer 2018 debut
, which showcased appealingly simple white dress-shirt revisions alongside clever asymmetric knits and jackets. Sharp tailoring and rich textiles are brand hallmarks, with precise use of color undermining any air of severity. The label's Fall/Winter 2018 collection builds neatly upon the quietly corrupted essentials from the first offering, establishing Namacheko as a defacto purveyor of progressive menswear.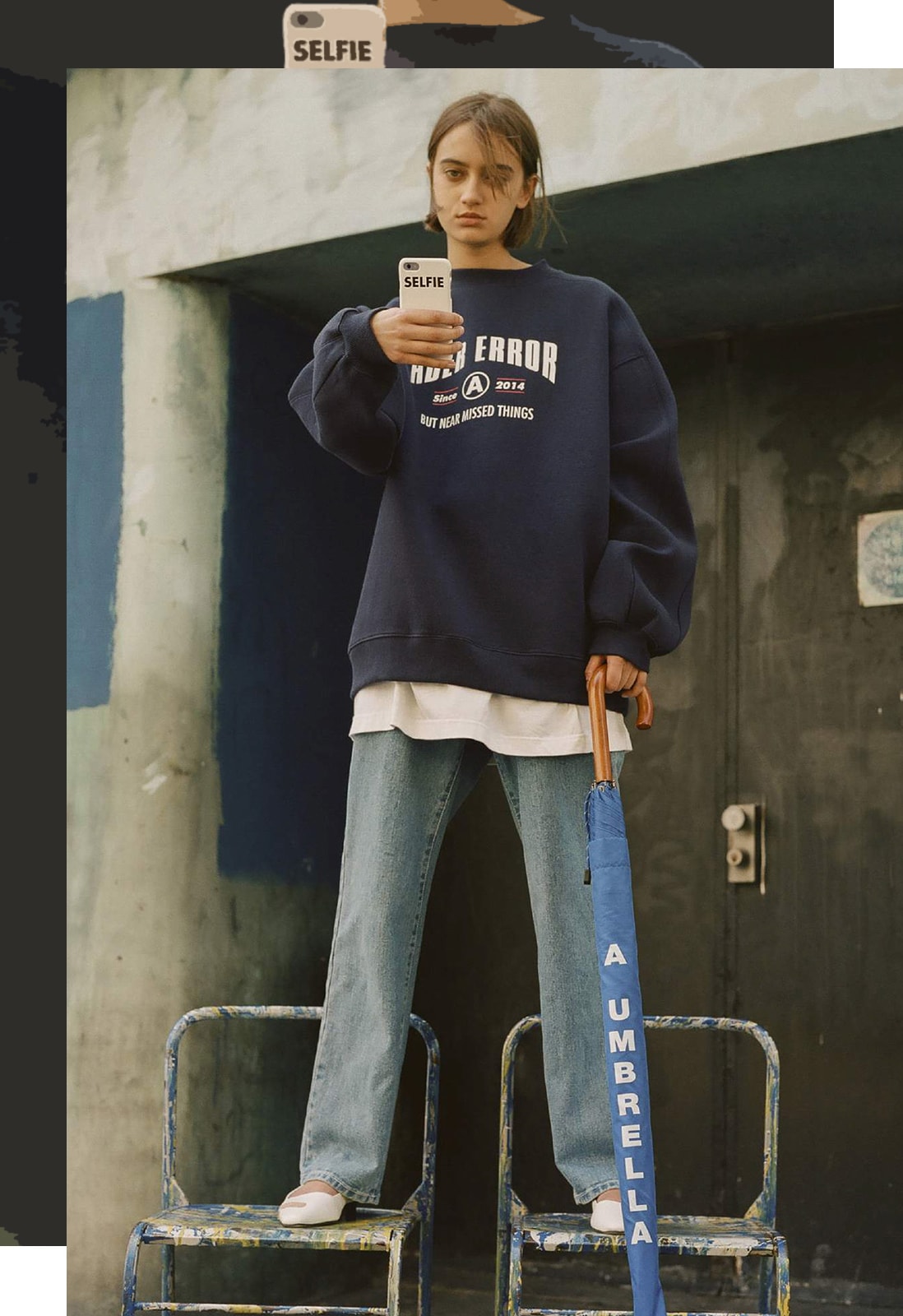 ADER ERROR
If you asked any Instagram-addicted influencer in 2018 what their favorite brand was, they'd likely answer
ader ERROR
. The South Korean brand exploded into the spotlight this year, with its oversized blazers, drapey shirts and baggy jeans neatly situated to tap seemingly every trend from the year before they even manifested. ader ERROR's playfully retro graphics and appealing twists on wardrobe staples made it an immediate favorite of young, social media savvy consumers. Collaborations with
Maison Kitsuné
and
PUMA
solidified ader ERROR's transcendent presence in the fashion industry, blending sportswear and refined silhouettes into a youthful mishmash.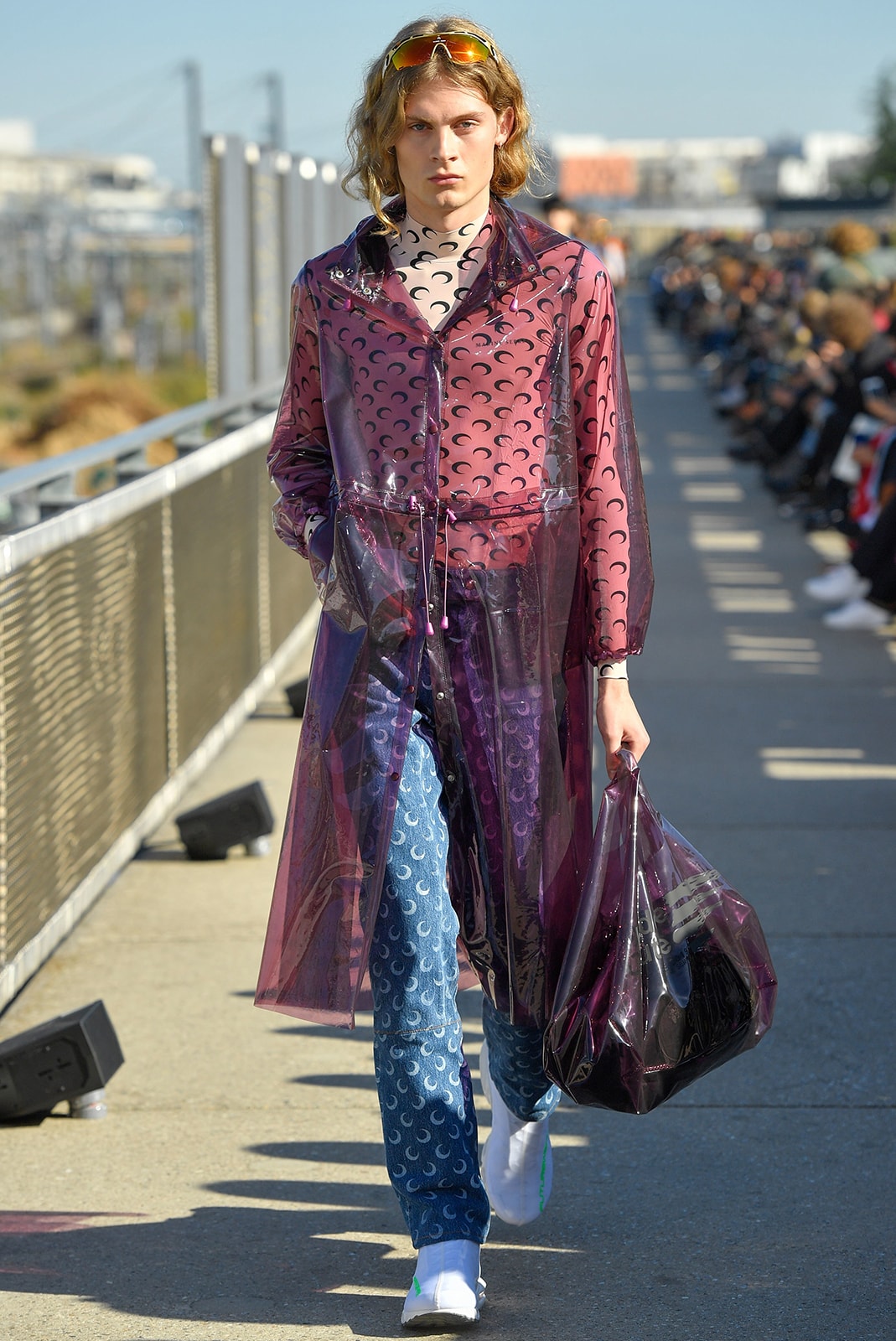 MARINE SERRE
French designer
Marine Serre
took home
2017's LVMH Prize
, gaining traction for a major 2018. Picking up heavyweight stockists like Dover Street Market, Nordstrom and Barneys, Serre also joined forces with Nike, Converse and Melissa for
her crossover Spring 2019 "Hardcore Couture" collection
, which unexpectedly revealed the designer's debut menswear. Serre's initial men's offering channeled some of the femininity from her womenswear, from its dip-dyed tracksuits to padded jackets and jacquard floral coats. Furthermore, genderless items appeal to any gender, with plenty of bicycle shorts, bucket hats, printed jeans and technical trench coats to choose from. With nearly unlimited crossover appeal, Marine Serre is poised to take over the world in 2019, one crescent moon logo at a time.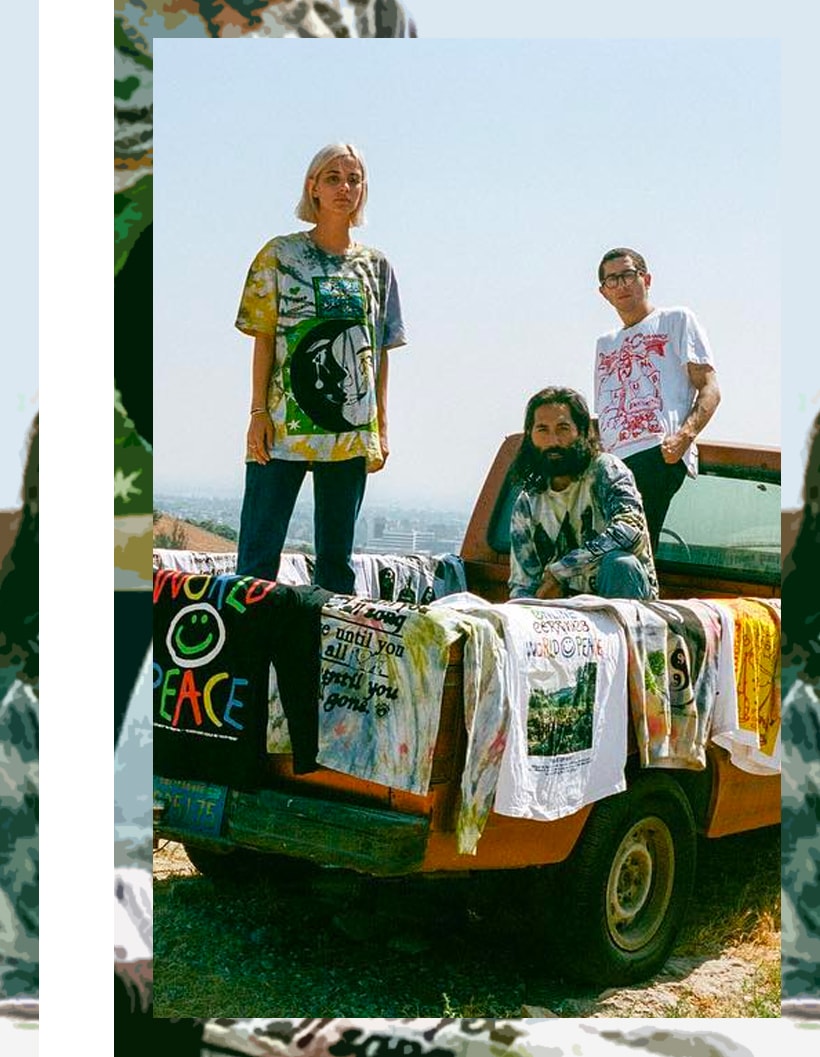 ONLINE
CERAMICS
Wanton hippies
Online Ceramics
kicked the door down with some of the year's best psychedelic goods. Converts of the brand's tie-dyed tees include Jonah Hill, Drake, GR8 Tokyo's Mitshuhiro Kubo and even Bravo host Andy Cohen. Exclusive drops via HYPEFEST, Dover Street Market and
Social Studies New York
transformed Online Ceramics from an in-the-know brand to a major player, with an official collaboration with
major horror film Hereditary
underlining the label's universal appeal. However, nothing emphasizes Online Ceramics earnest approach to creation more than its consistent presence at Grateful Dead shows — "From the lot," indeed.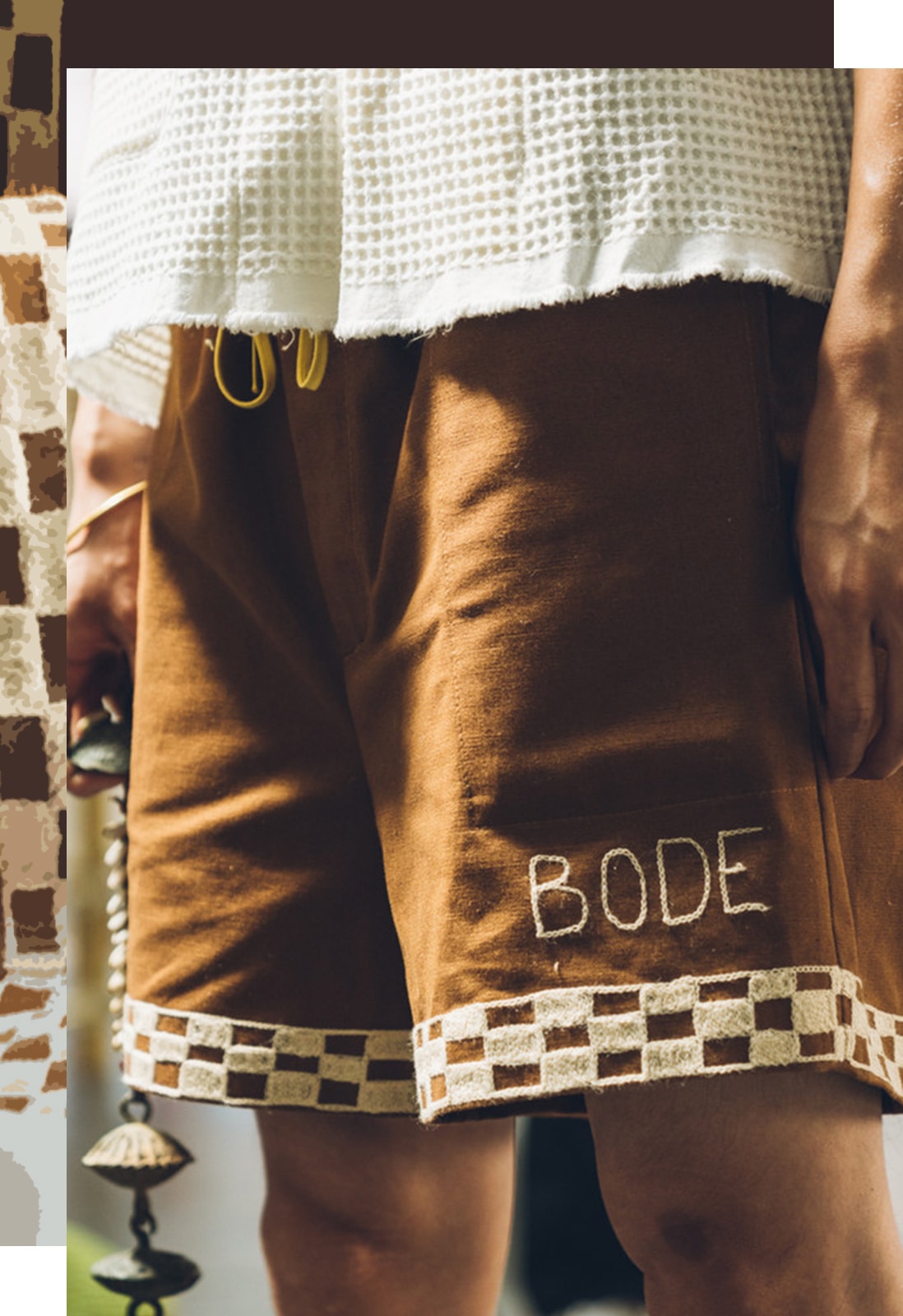 BODE
Emerging NYC designer Emily
Bode
took her eponymous label to new heights in 2018, dramatically making a name for herself by way of
a standout Spring/Summer 2019 presentation
. Swapping a traditional runway for a performance art-like exhibition, the rich detail that informs Bode's handmade, Eastern-inspired garments was given ample room to shine. The showcase highlighted the brand's stunning linen shirts, patchwork jackets and painstaking embroidery, drawing the attention of tastemakers like Vogue and The New York Times. A few months later, Bode scored
the CFDA Award 2018 runner-up prize
— surely not a coincidence. A curated selection of prime stockists like Opening Ceremony, Totokaelo, Très Bien, UNITED ARROWS and Edifice and co-signs from fans like Dyllón Burnside and Ezra Miller further bolstered Bode's position as one of New York's pre-eminent talents.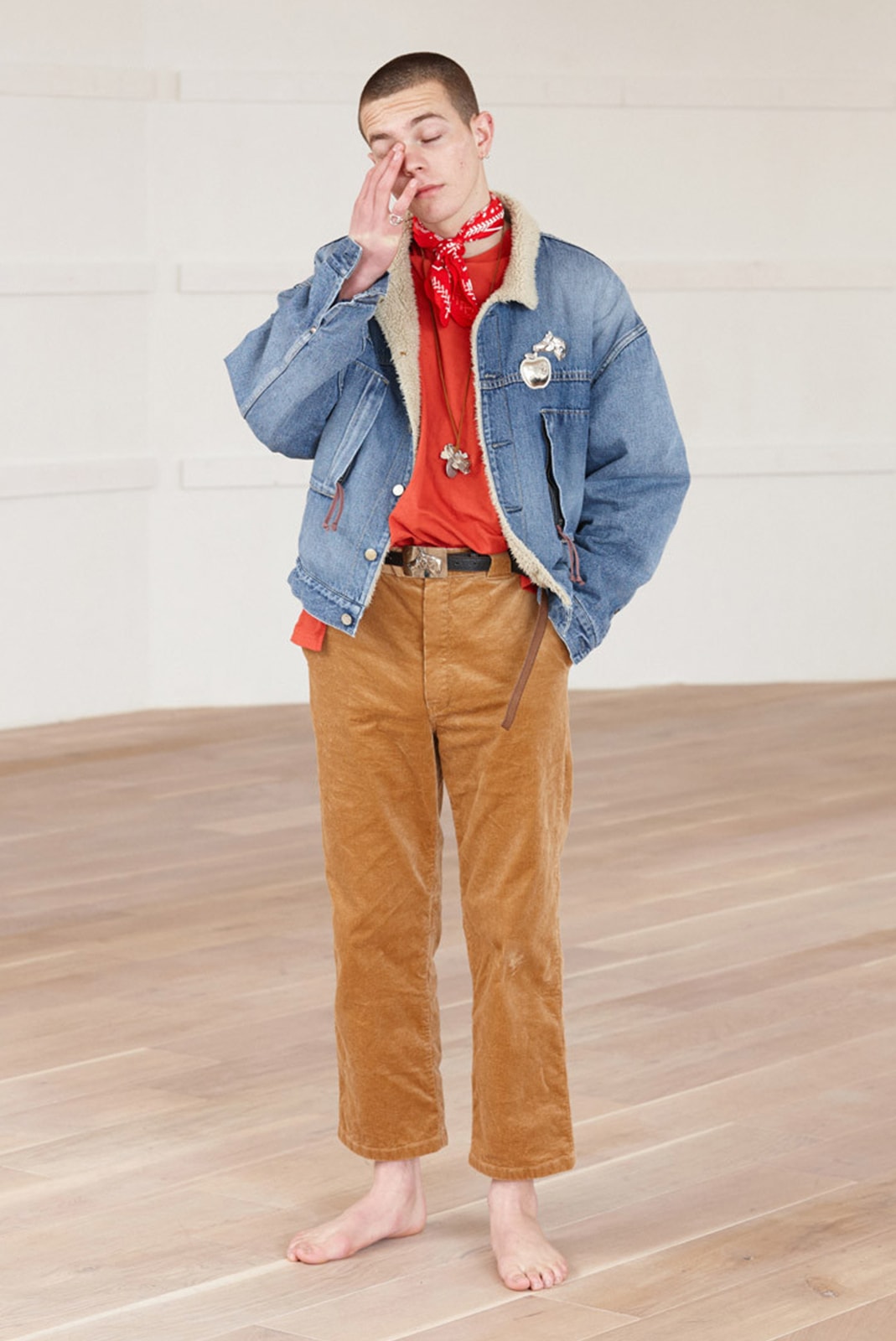 YSTRDYS TMRRW
Kazuya Sugano spent a decade working as an assistant designer at
nonnative
before debuting his nostalgia-inspired
YSTRDYS TMRRW
imprint in 2017. Sugano immediately asserted his vision with progressive takes on classic clothes, swiftly creating a signature aesthetic informed by slouchy riders jackets, distressed flannel shirts, cozy sherpa truckers and baggy jeans. The brand issued a series of collaborations throughout 2018, all informed by its myriad influences; Dickies, Fresh Records, The Simpsons and NORTHWAVE all aided in fulfilling the brand's take on timeless staples. Retailers took note, with YSTRDYS TMRRW emerging at influential shops like Canada's HAVEN, UNITED ARROWS and even nonnative's digital storefront, COVERCHORD.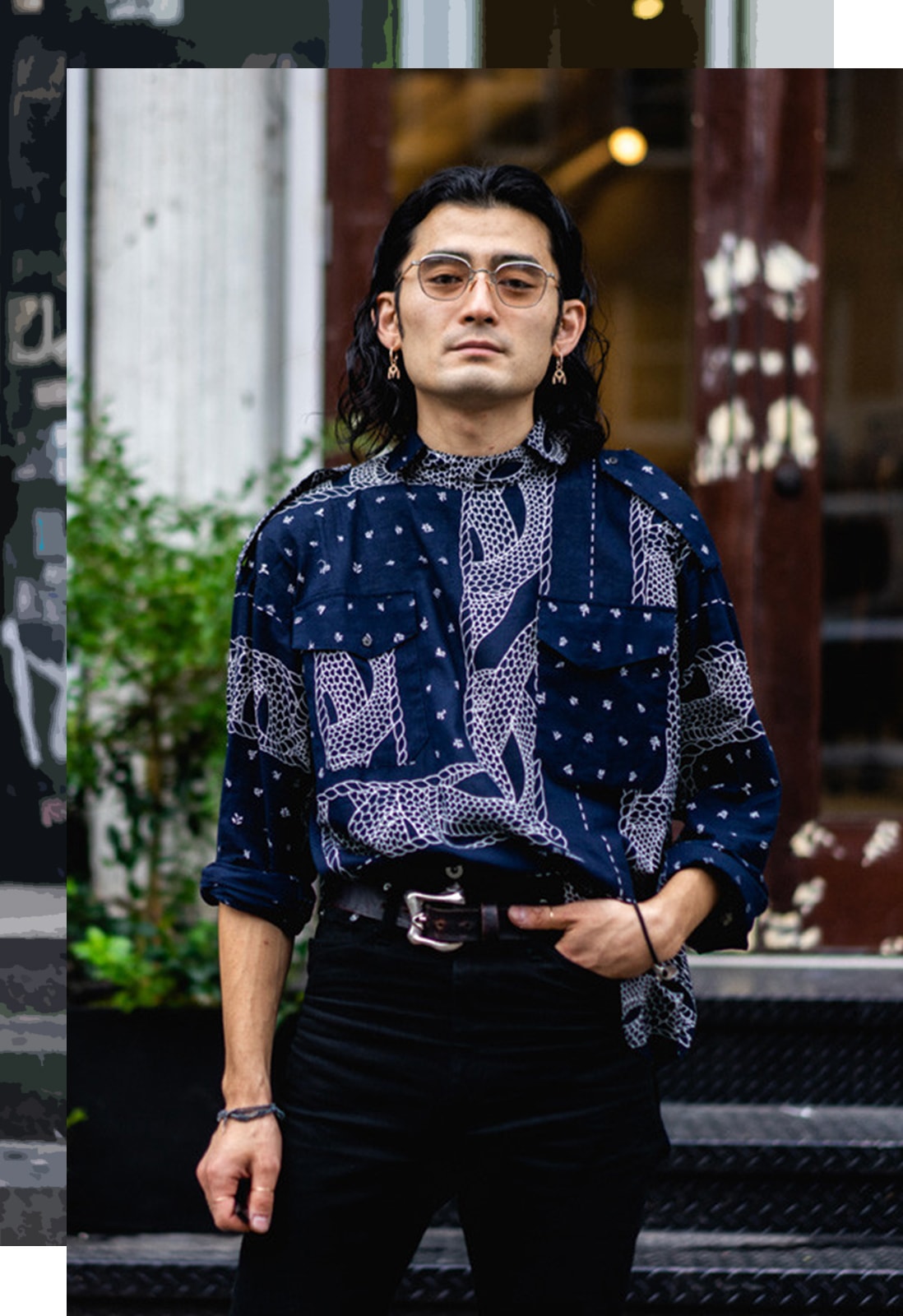 KOZABURO
Kozaburo
Asakusa first won VFiles Runway prize for Spring/Summer 2016, before picking up the LVMH Special Prize in 2017. However, 2018 was
the Brooklyn-based designer
's year; thanks to devout stockists like Dover Street Market, SSENSE and Opening Ceremony, his subversive takes on Western staples found converts ranging from Iceage's Elias Rønnenfelt to powerhouse stylist Karlo Steel. Kozaburo was even included in the Book of Denim, underlining his creative deconstruction of the classic American textile. Devotees of the Japanese-born creative have a lot to look forward to in 2019, as Kozaburo continues refining his unique sashiko-stitched jackets and boot cut jeans
with "Transcend,"
his radiant Spring/Summer 2019 range.