See the Dubai Mega-Mansion with a 'Free' Rolls-Royce and Ferrari that's up for sale at £25million (photos)
A luxury Mega-Mansion in Dubai with Free' Rolls-Royce and Ferrari is up for sale at £25million.
The 14,000-square-foot mega-mansion, called One100, which was completed just a week ago for a Swedish entrepreneur, is located on Dubai's Palm Jumeirah island.
The owner, Michael Alibhai, 43, who has a Dubai-based company that designs and manufactures clothing for top European fashion labels likes Zara, Mango, Diesel, Reiss, and Zadig and Voltaire has decided to move back to his native Sweden to be with family.
A £250,000-plus Rolls-Royce Wraith coupe parked in the driveway comes with the house. As does the matching black, ultra-rare £450,000-and-up Ferrari 599 GTO. Same goes for the fully custom, mustard-yellow Harley-Davidson Ultra Glide parked, as a piece of art, in the hallway.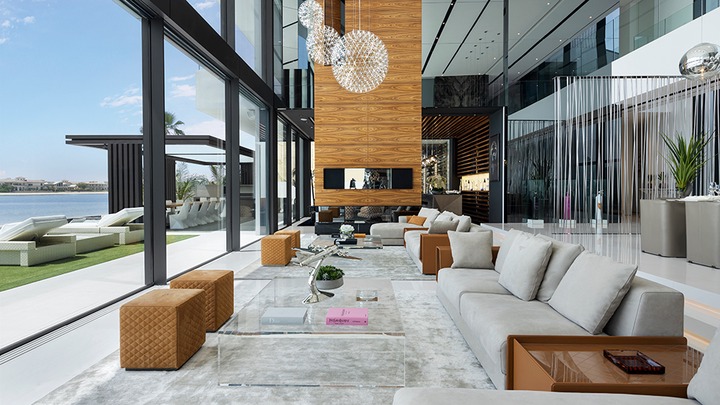 "Just as I have completed this piece of art, I came to realise the importance of family," he told Arabian Business magazine. "I have been missing out on valuable moments in life and having close friends passing away during Covid-19 forced me to reconsider my life."
According to Robb Report, the Mega-Mansion is now on the market for £25 million. It's being sold with free £250,000-plus Rolls-Royce Wraith coupe and ultra-rare £450,000-and-up Ferrari 599 GTO.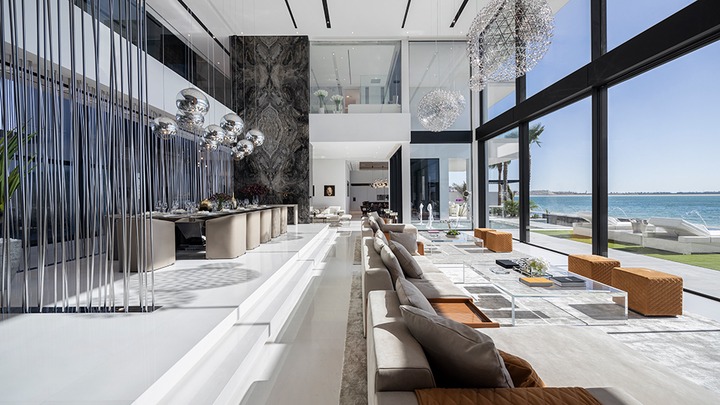 Inside the mansion, there are extravagant sculptures from Finnish artist Eero Arnio and French artist Richard Orlinsky. Plus, a Champagne vault stocked with Cristal and vintage Dom Pérignon.
It also boasts of eight extravagant bathrooms lined with book-matched Italian marble, five oversized bedroom suites, including a 1,300-square-foot master with a closet and dressing room worthy of a Rodeo Drive designer boutique, three industrial-grade kitchens, and three distinctively different bars.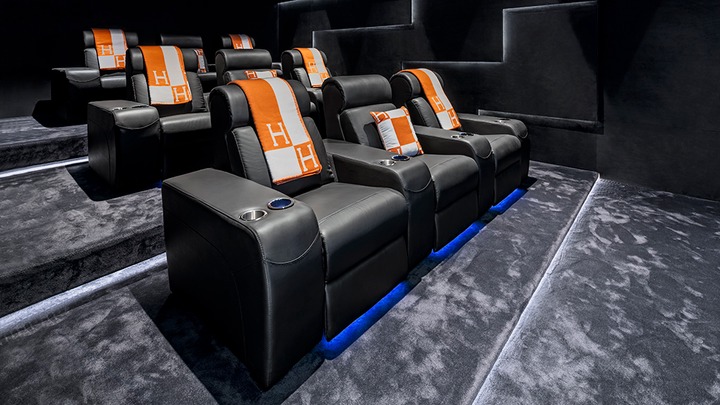 According to the listing, every stick of furniture in the mansion is a bespoke, one-of-a-kind creation from the likes of Fendi and Bentley Home, with much of the interior soft furnishings by Louis Vuitton and Hermès.
See more photos below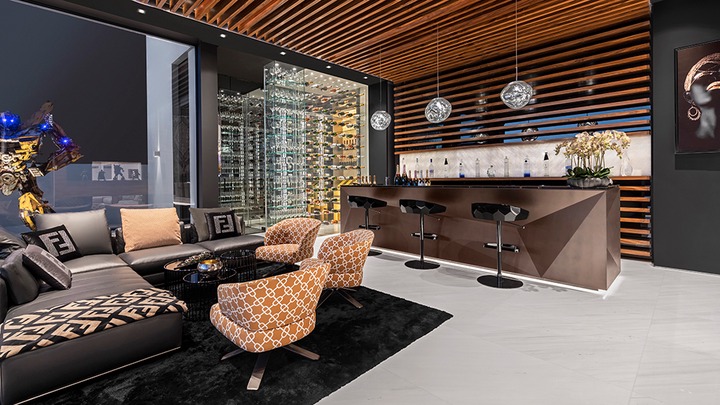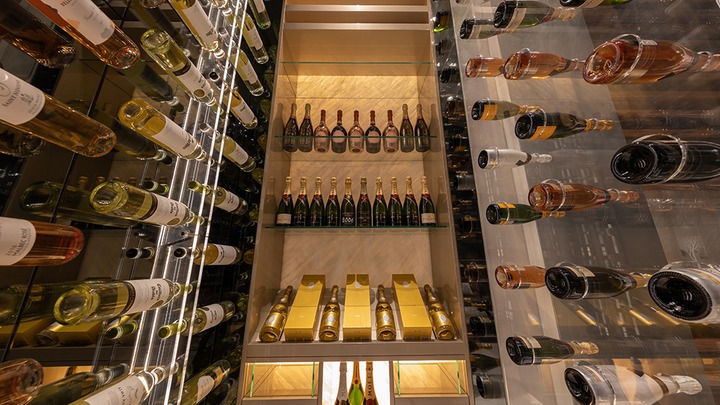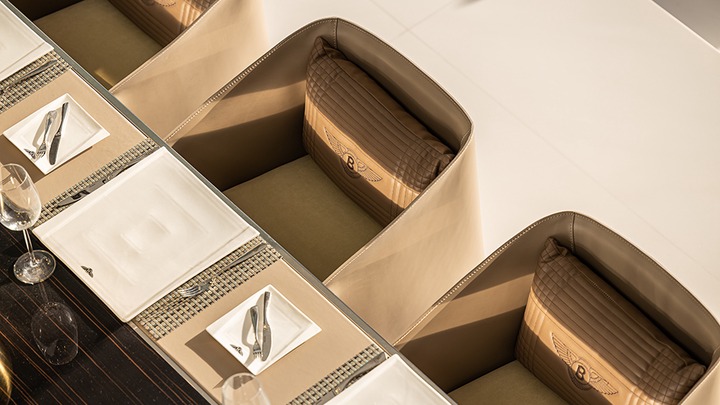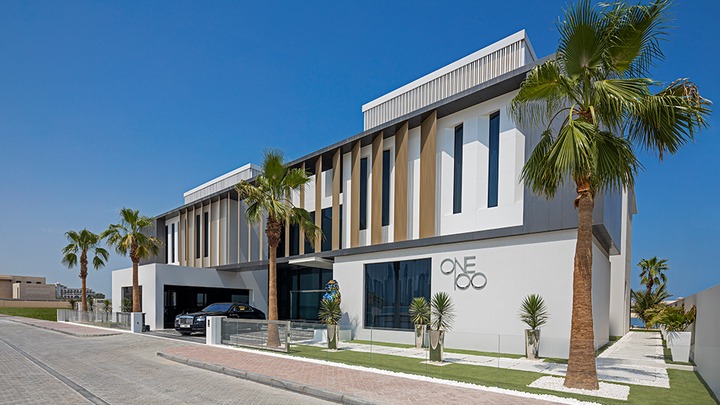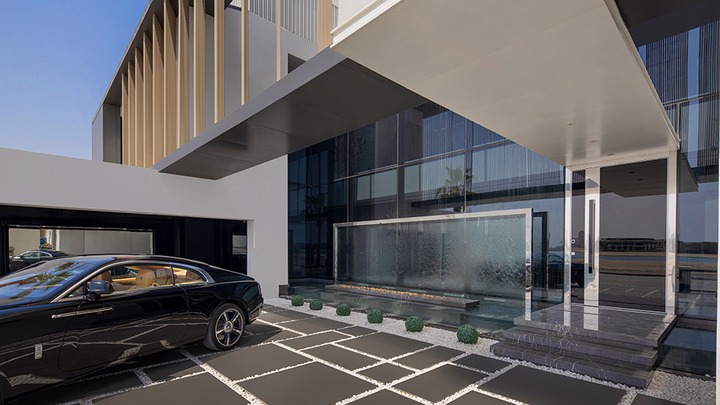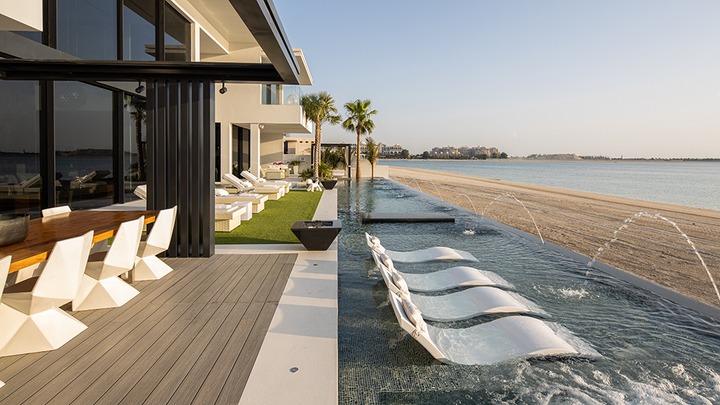 "I think my talent is thinking" – Bella Shmurda
"World" singer, Bella Shmurda was asked a very interesting question which says: "Aside from singing, what other talent do you have?" to which he gave an answer no one would have guessed, not even Albert Einstein! The answer?
The reply Bella Shmurda gave to the question above can be found on Nigerian dancer, influencer and close associate to the Dagbana Republik artiste page—Poco Lee—which he shared on his IG Reels. Bella's response is nothing short of wonder, he said: "I think my talent is thinking. I can think from now till tomorrow." Bella says with a serious deep face countenance.
Bella also goes on to reveal what makes him happy and attempt a cheesy tongue-twister. All videos can be found on Poco Lee's Instagram page.
Burna Boy shades Bia, says she's been in his DM since 2018
A particular U.S artiste going by the name—Bia—claimed not being able to recognise the facial/physical appearance of Nigeria's Top 3 music power, that is, Wizkid, Burna Boy and Davido while on a live video on Instagram. To say the least, she did trend yesterday but not for the right reasons as she was subjected to a lot of trolls from the fanbase of these music artistes on Twitter.
2.

Na the video wey cause fight be this.pic.twitter.com/lJFKngkzzZ

— Alhaji Beardless Smallie👳🏽‍♀️💦🇨🇦 (@SMiTHiE___) July 9, 2021
All through yesterday, neither Burna Boy, Wizkid nor Davido seemed fazed by her statement but as of today's (Saturday) evening, Burna Boy is back on his bully on microblogging app, Twitter, boastfully pointing out the flaw in her statement. He tweeted in pidgin English: "That babe wey nor know our face don dey my dms since 2018 o."
That babe wey nor know our face don dey my dms since 2018 o. 😂🤣 🤣.

— Burna Boy (@burnaboy) July 10, 2021
After Burna's evident shady tweet of Bia, further evidence has come forth, even showing her i.e Bia commenting on an IG post by Burna Boy in 2018 whom she claimed not to know by physical appearance.
— 23EVERYTHING (@oglakes) July 10, 2021
Jada P blasts Tufab for posting Wizkid's Grammys plaque without his permission
A close associate of Wizkid named Tufab is said to have been the one sent to receive the package containing Wizkid's 2021 Grammys plaque but instead of delivering it to Wiz as expected, he opted to take the photo and post it on the 'gram for the whole world to see. He is being accused of showing "no respect" and lacking "integrity" according to Wizkid's manager, Jada "P" Pollock.
Since Wizkid won the award for appearing on Beyoncé led "Black Skin Girl" video, fans have been anticipating the day he would flaunt recieving the plaque online but that day did not come as expected as it was a close associate (i.e Tufab) who took it upon himself to show off the Grammys plaque rather than Wizkid himself; at such Manager and baby mama to Wizkid's third son, took to her Twitter account to air out her opinion on the matter, she tweeted: "Some people in life honestly have no respect & integrity. "Why would you be asked to deliver something and then take it upon yourself to open the box & post it. Where is the respect! . . . Just know this wasn't COOL! @Tufab"
Some people in life honestly have no respect & integrity. Why would you be asked to deliver something and then take it upon yourself to open the box & post it. Where is the respect! But have your moment, likes and comments. Just know this wasn't COOL! @Tufab

— jada.p (@jada3_p) June 23, 2021
Some hours later, Wizkid via his Instagram Story posted the plaque himself probably in a bid to clear the rift between Tufab and Jada P. Tufab himself put out a tweet assuring everyone everything is cool between him and Wizkid:
It's Real. No fear. #FC

— 2Fab (@Tufab) June 23, 2021