See the Dubai Mega-Mansion with a 'Free' Rolls-Royce and Ferrari that's up for sale at £25million (photos)
A luxury Mega-Mansion in Dubai with Free' Rolls-Royce and Ferrari is up for sale at £25million.
The 14,000-square-foot mega-mansion, called One100, which was completed just a week ago for a Swedish entrepreneur, is located on Dubai's Palm Jumeirah island.
The owner, Michael Alibhai, 43, who has a Dubai-based company that designs and manufactures clothing for top European fashion labels likes Zara, Mango, Diesel, Reiss, and Zadig and Voltaire has decided to move back to his native Sweden to be with family.
A £250,000-plus Rolls-Royce Wraith coupe parked in the driveway comes with the house. As does the matching black, ultra-rare £450,000-and-up Ferrari 599 GTO. Same goes for the fully custom, mustard-yellow Harley-Davidson Ultra Glide parked, as a piece of art, in the hallway.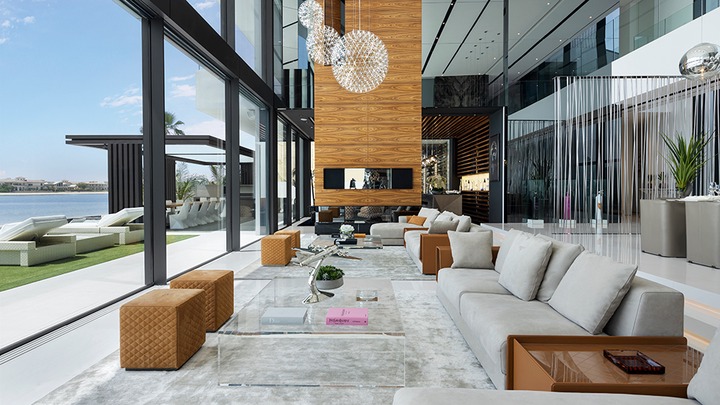 "Just as I have completed this piece of art, I came to realise the importance of family," he told Arabian Business magazine. "I have been missing out on valuable moments in life and having close friends passing away during Covid-19 forced me to reconsider my life."
According to Robb Report, the Mega-Mansion is now on the market for £25 million. It's being sold with free £250,000-plus Rolls-Royce Wraith coupe and ultra-rare £450,000-and-up Ferrari 599 GTO.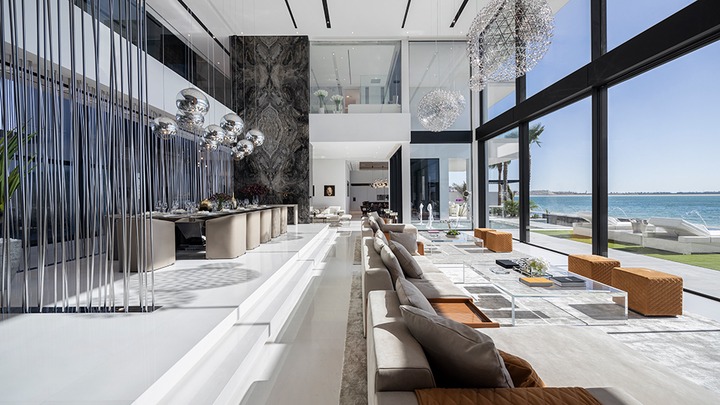 Inside the mansion, there are extravagant sculptures from Finnish artist Eero Arnio and French artist Richard Orlinsky. Plus, a Champagne vault stocked with Cristal and vintage Dom Pérignon.
It also boasts of eight extravagant bathrooms lined with book-matched Italian marble, five oversized bedroom suites, including a 1,300-square-foot master with a closet and dressing room worthy of a Rodeo Drive designer boutique, three industrial-grade kitchens, and three distinctively different bars.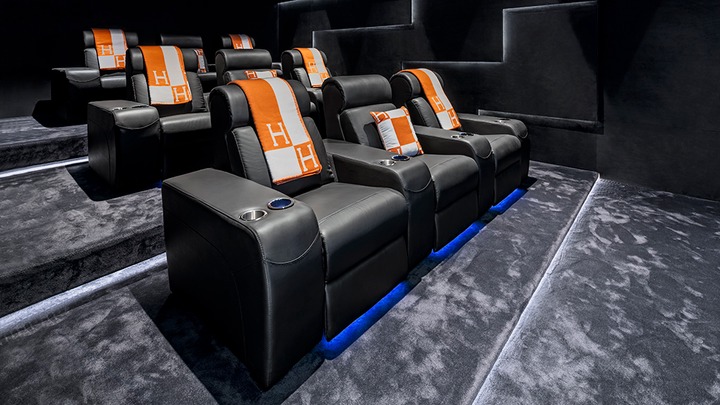 According to the listing, every stick of furniture in the mansion is a bespoke, one-of-a-kind creation from the likes of Fendi and Bentley Home, with much of the interior soft furnishings by Louis Vuitton and Hermès.
See more photos below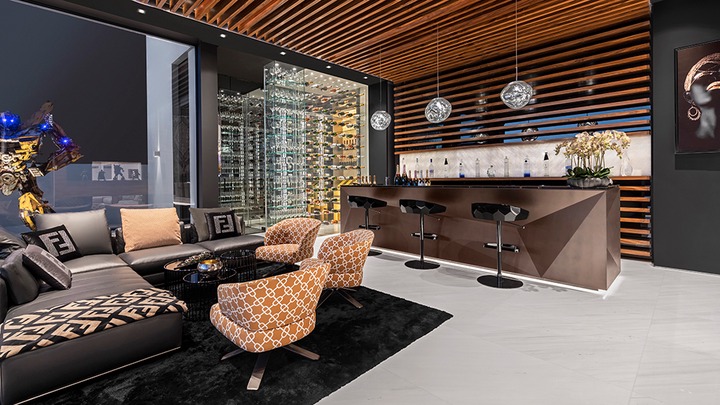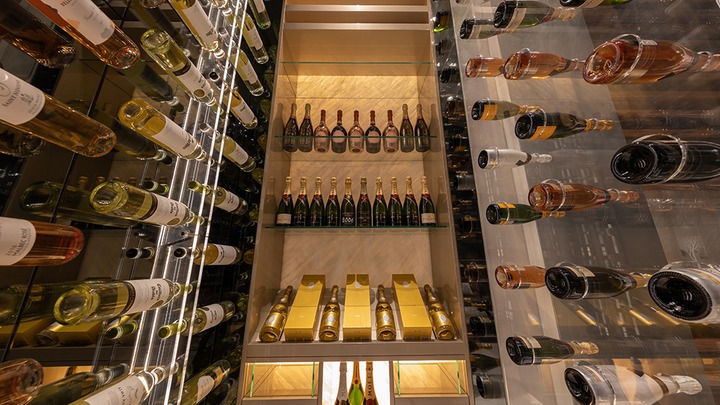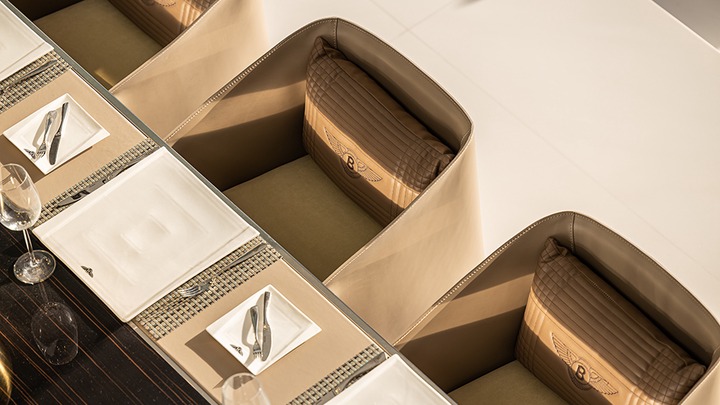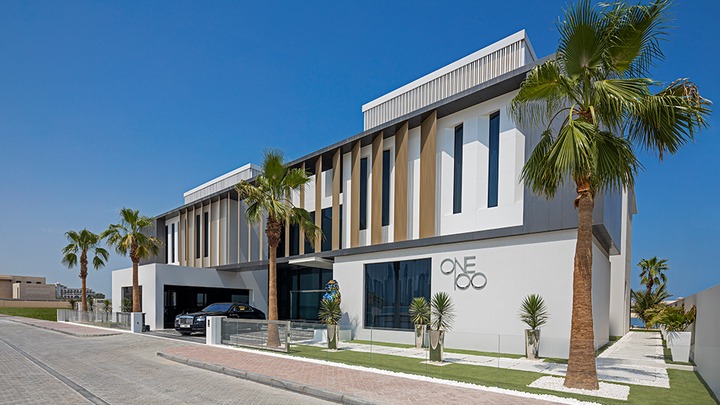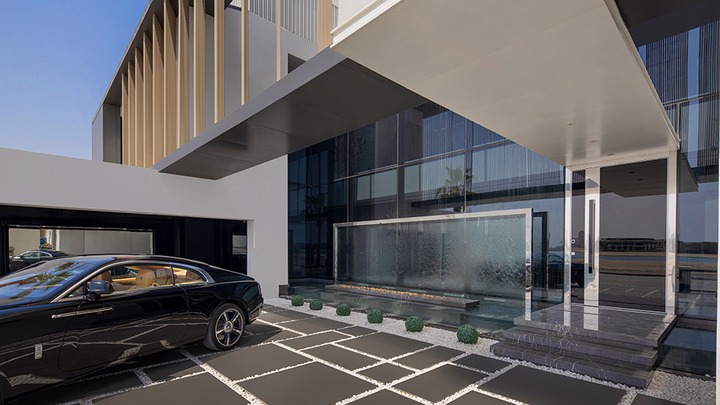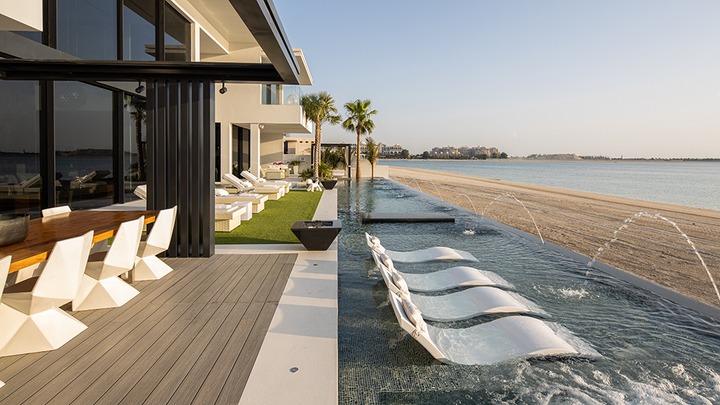 Tiwa Savage grace the cover of U.S Magazine, Allure
Tiwa Savage is dubbed the "Queen of Afrobeats" as she dons the cover of Allure Magazine looking elegant and beautiful as always.
Hailing from Lagos, @tiwasavage has been dubbed the "Queen of Afrobeats." Her music flips off the patriarchy, which she performs without foundation on. She opens up about learning to love her dark skin & much more in her cover story (in English & Yoruba): https://t.co/iMfdboHlF7 pic.twitter.com/FB8401bp8c

— Allure (@Allure_magazine) April 15, 2021
In a series of beautifully shot and thoroughly edited photos with proper colour grading, Tiwa Savage poses for the camera with two of the three uploaded pictures having a floral theme—(1) with a sky blue background where she is seen wearing a blouse synonymous to the 80's and early 90's with the make-up on her face well done to show for it.
In the second picture, Tiwa shines elegantly amidst a bouquet of flowers, varying from roses to petals to hibiscus and other sorts of green plants.
On the third upload, Tiwa Savage simply shows her dominance over the music scene (female wise) as she is fully covered in orange fur, giving off a very powerful feminine aura as in a Lioness with her hair made into long gigantic puff.
Tiwa Savage shows her dominance and control over the Afrobeat(s) genre (female wise) as she is fully clothed in fur.|PC: @Allure_magazine (Twitter)
Allure magazine is concerned about everything Pop culture from fashion to lifestyle to music to entertainment to the frontiers to the paradigm-shifters, anything you can think of. On this episode of their magazine, they had Tiwa Savage speak on her come up to her establishing her significance on the music scene in Africa and the world by large to how she combats the "patriachy" in the male dominant African music sector. Read the full article here.
Don Jazzy reveals he once was married, gives reason for divorce
Prominent figure on the Nigerian music scene, Don Jazzy, well acclaimed for his production skills, management attributes and jovial online personality, bares it all in an all revealing epistle, noting he once was married at a very young age of 20 while also giving reasons for the divorce.
Stating reason for divorce was because he "f–ked up", making music his main priority instead of focusing himself into the marriage relationship. Don Jazzy also states he "felt bad skipping this huge [marriage] part of [his] life" during the recently released Bounce Black Box Interview with Ebuka (which is now available for streaming on YouTube).
According to Don Jazzy, he married his ex-wife 18 years ago (2003) but did not reveal this information for so long because he likes "to keep [his] relationships private actually. Past or present."
Admitting quite frankly that it did hurt stopping the marriage with Michelle – @yarnstaswitch on Instagram, Don Jazzy truthfully kept it real, saying, "I am still very much in love with my music and I wouldn't want to marry another and fuck it up again. So I'm taking my time."
On his Instagram page, he uploaded the white wedding picture with the epistle, himself and Michelle (who is now a headshot model for brands and a writer based in the UK) while adding two extra photos on his Twitter, one at the registry with his parents in the background, the other which looks like their traditional wedding.
❤️❤️❤️ pic.twitter.com/moBlgm5wzl

— IT'S DON JAZZY AGAIN (@DONJAZZY) April 3, 2021
This news for sure comes as shock to many, as they are marvelled at how secretive he held on to this for so long while affiliating himself and managing various top artistes; commending his affiliates (who knew of the information) for not leaking despite their differences. Fans also commend him for being so strong for so long, advising him to take his time, praying the right time will come soonest.
Dotman and girlfriend welcome newborn son
Nigerian singer, Dotman and girlfriend (known on Instagram as) madisyn.simien welcome their first child together, a bouncing baby boy.
The new month of April did husher more blessings to the family of Dotman and madisyn.simien as they were blessed with the birth of their son, yesterday, April 1.
A happy and gracious Dotman also uploaded the hospital photo of himself with his girlfriend and their son along with another slide showing him singing to his then unborn child with the caption: "Welcome Home Boy [love emoji] #Alhamdulillah".
Dotman is a Nigerian singer famous for songs—'Akube', 'Enu Gbe' and 'My Woman'— and 2021 debut album – "Hakuna Matata", while his madisyn.simien is a writer and a poet. Congratulations to them both.