See the Dubai Mega-Mansion with a 'Free' Rolls-Royce and Ferrari that's up for sale at £25million (photos)
A luxury Mega-Mansion in Dubai with Free' Rolls-Royce and Ferrari is up for sale at £25million.
The 14,000-square-foot mega-mansion, called One100, which was completed just a week ago for a Swedish entrepreneur, is located on Dubai's Palm Jumeirah island.
The owner, Michael Alibhai, 43, who has a Dubai-based company that designs and manufactures clothing for top European fashion labels likes Zara, Mango, Diesel, Reiss, and Zadig and Voltaire has decided to move back to his native Sweden to be with family.
A £250,000-plus Rolls-Royce Wraith coupe parked in the driveway comes with the house. As does the matching black, ultra-rare £450,000-and-up Ferrari 599 GTO. Same goes for the fully custom, mustard-yellow Harley-Davidson Ultra Glide parked, as a piece of art, in the hallway.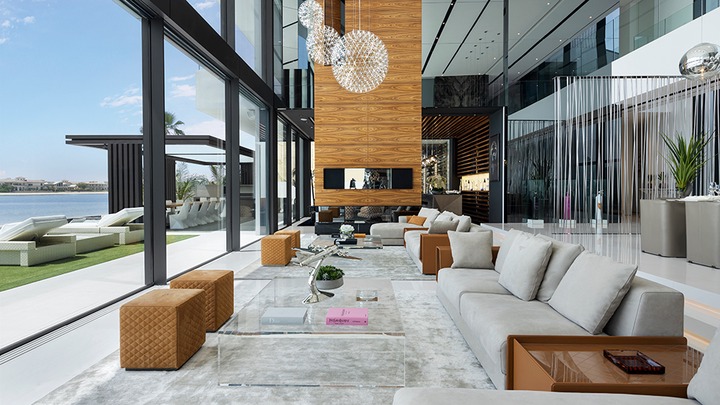 "Just as I have completed this piece of art, I came to realise the importance of family," he told Arabian Business magazine. "I have been missing out on valuable moments in life and having close friends passing away during Covid-19 forced me to reconsider my life."
According to Robb Report, the Mega-Mansion is now on the market for £25 million. It's being sold with free £250,000-plus Rolls-Royce Wraith coupe and ultra-rare £450,000-and-up Ferrari 599 GTO.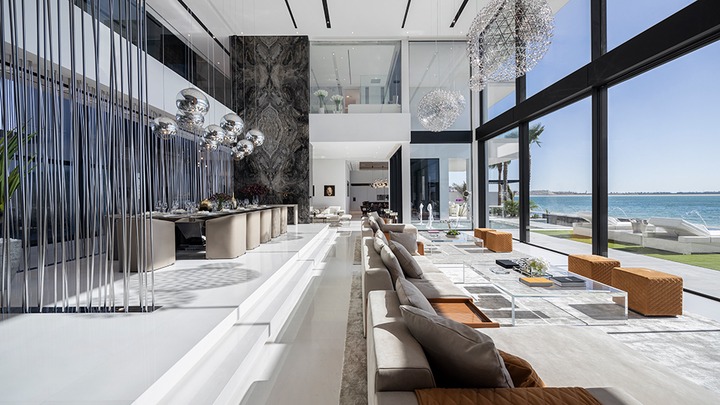 Inside the mansion, there are extravagant sculptures from Finnish artist Eero Arnio and French artist Richard Orlinsky. Plus, a Champagne vault stocked with Cristal and vintage Dom Pérignon.
It also boasts of eight extravagant bathrooms lined with book-matched Italian marble, five oversized bedroom suites, including a 1,300-square-foot master with a closet and dressing room worthy of a Rodeo Drive designer boutique, three industrial-grade kitchens, and three distinctively different bars.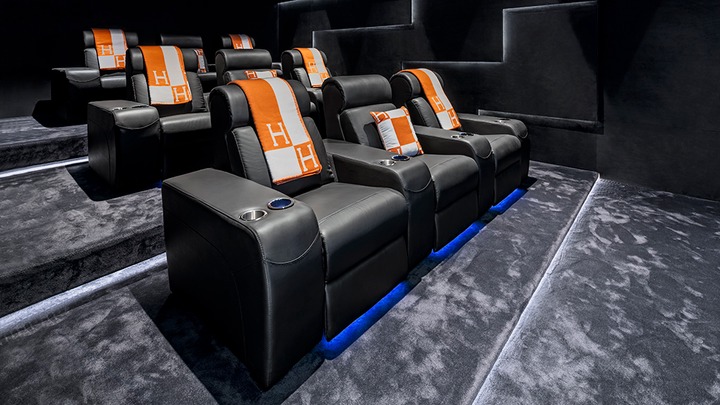 According to the listing, every stick of furniture in the mansion is a bespoke, one-of-a-kind creation from the likes of Fendi and Bentley Home, with much of the interior soft furnishings by Louis Vuitton and Hermès.
See more photos below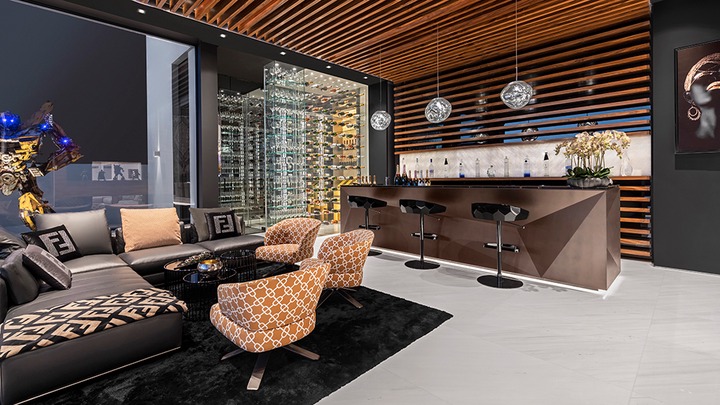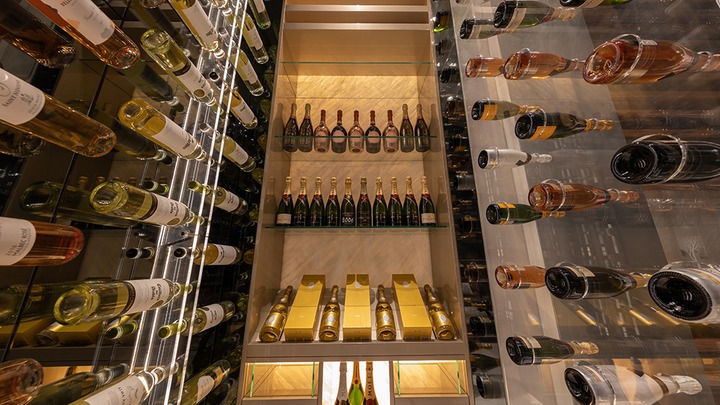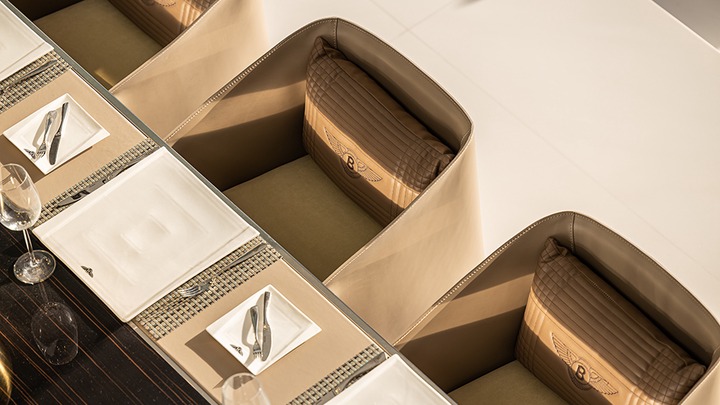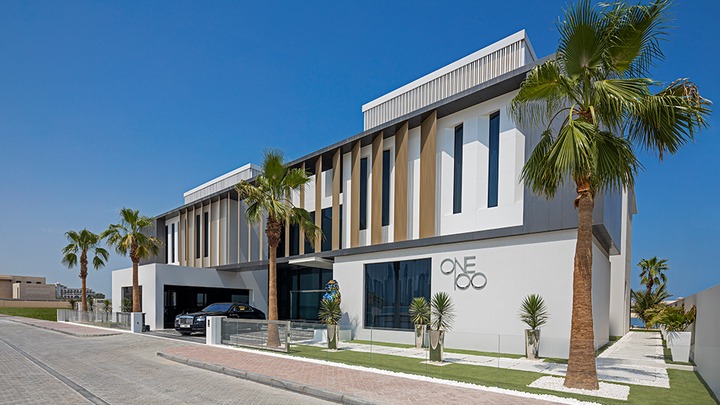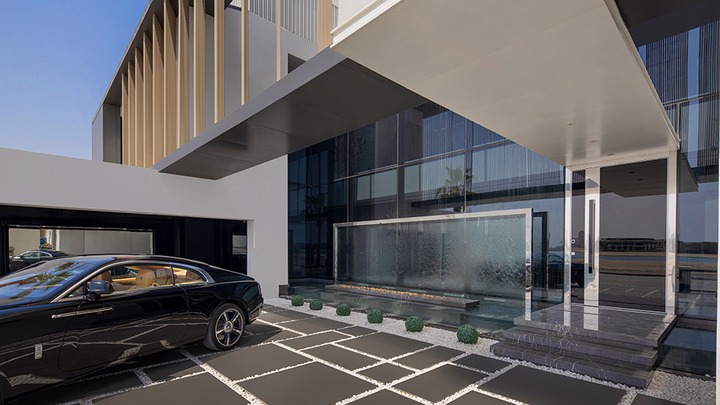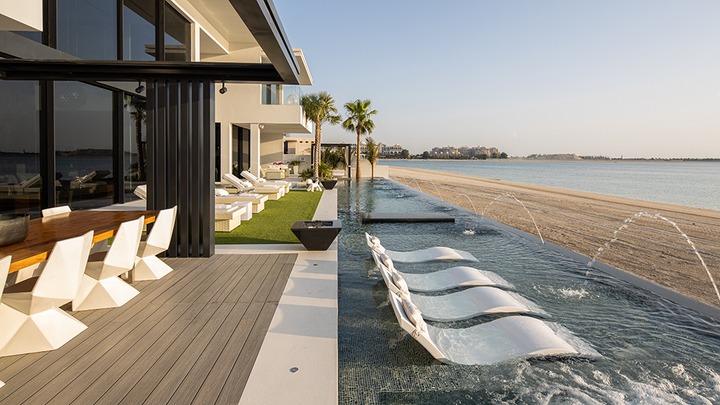 Web3 music streaming platform giving power back to artist Loozr, secure grant from Near Protocol
In an official tweet, web3 music streaming platform, Loozr just announced their partnership with Near Protocol, a climate neutral high speed, and low transaction fee layer-1 blockchain platform, to work on a multi-chain universe for creators and music lovers.
In recent times legacy music streaming services like Spotify and Apple music have being under scrutiny for under paying creative despite riding on their backs to achieve product market fit, a very big problem Loozr wants to solve.
Mr Eazi proposes to Temi Otedola!
For what seemed like a long while, celebrity power couple—Mr Eazi and Temi Otedola—are finally engaged as Oluwatosin Ajibade better known as Mr Eazi pops the heartwarming "Will you be my wife?" question to his girlfriend of 2 years Temiloluwa Otedola and she responded favourably in the affirmative "Yes" tone.
Fashion mogul and Icon Temi Otedola began dating artiste and music label CEO Mr Eazi in the year 2020 and have been living together ever since in their London apartment, sharing intimate moments, even meeting respective family members. This they've both shared in detail on their How Far? With Mr Eazi And Temi Otedola podcast.
Temi announced her engagement by posting the sea-side proposal of Mr Eazi on one knee asking the important question. The video goes by the simple caption of the infinity logo connoting they're both locked in for life.
Congratulations to Temi Otedola and Mr Eazi!
FinRik and Gamp partners to offer FREE device protection and repairs to FinRik merchants
Weeks after Gamp got into the Bimalab insurtech accelerator programme (Nigerian edition) along sides companies like Paddy Cover, Izanu, Wella health.
The Lagos based insurtech company has partnered with no-code ecommerce website builder and business management software FinRik Shop to provide free device protection plans and repair support for businesses building on FinRik Shop.
This partnership will help businesses building on FinRik prevent heavy but avoidable device repair or replacement costs.
As perks for building your business on FinRik, you can now get free device protection plan & repair support for your business devices.
Get started here