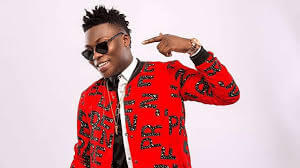 Banks Music CEO, Reekado Banks has disclosed that he would no longer release an EP but intends to drop an album instead.
Reekado took to his Instagram page to give the announcement.
Mimicking a typical pidgin English newscaster, he stated that he is set
to release an album and not the #uncmn EP as planned. He gave no reason
for this new development and assures fans of "more gbedu" on his incoming second album.
(His words have been translated to English for proper understanding) "Good
evening and welcome to the news at 8. The story reaching us today is
that multi-talented singer Reekado Banks would no longer be dropping an
EP but there is no cause for alarm as an album is coming which means
more jams for everyone"
The album release date has not been revealed but it is expected to
drop sometime this year. This would be the singer's second album since
the release of his 2016 debut album "Spotlight".
View this post on Instagram