PornHub reveals most searched stars in lockdown with CR7 & Messi topping list
PornHub reveals most searched stars in lockdown with CR7 & Messi topping list
Pornhub has been keeping people entertained in more ways than one during coronavirus lockdown.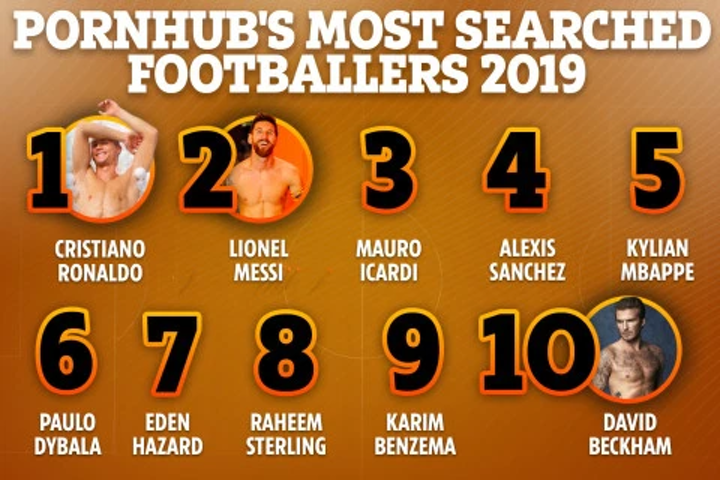 The famous adult website has released a list of the most searched footballers for 2019 and some of the results may surprise you.
Perhaps expectedly, Portuguese megastar Cristiano Ronaldo came in first.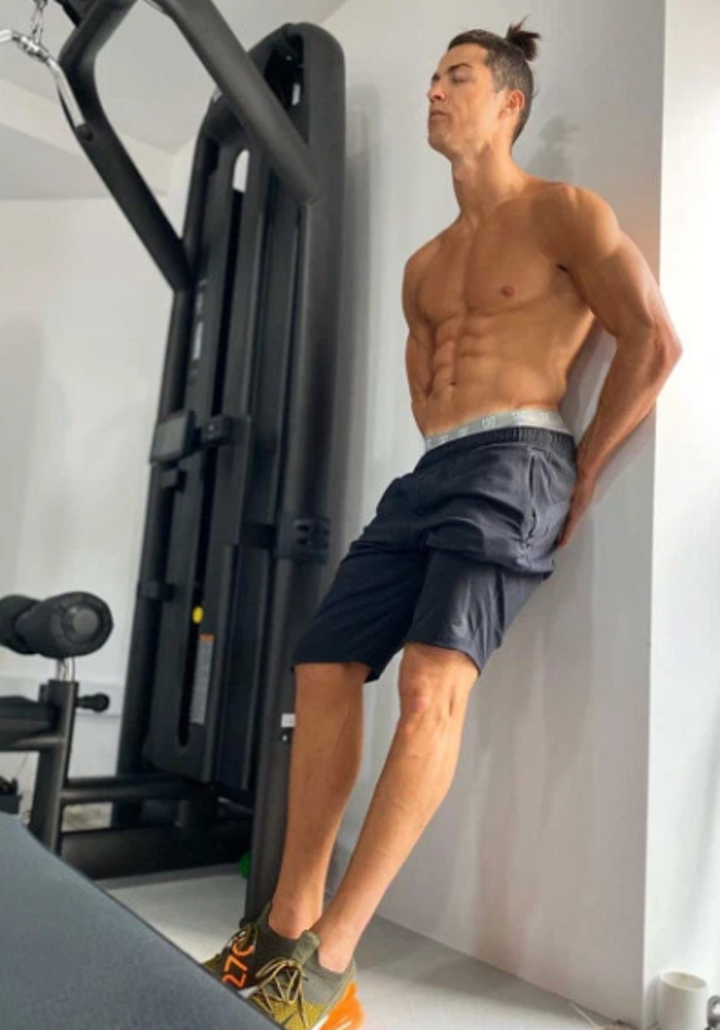 As well as being one of the greatest footballers of all time, the Juventus forward also runs a successful underwear brand for which he often models the latest range.
In second place, is the diminutive and world best footballer Lionel Messi.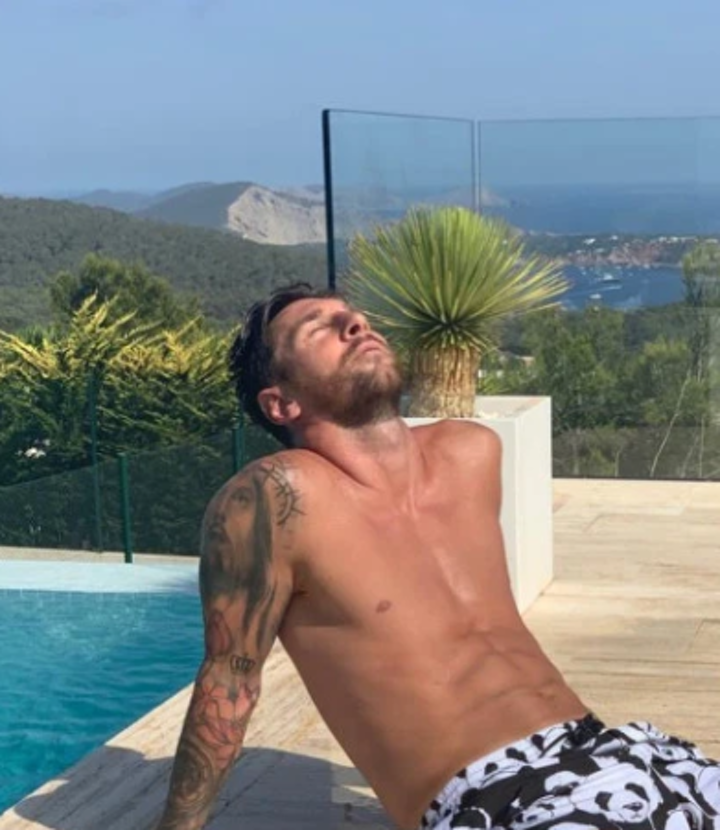 The pint size Argentine is not only pipped by Ronaldo's on-field talent (depending who you ask) but also, it seems, in the minds of randy football fans.
Mauro Icardi comes in at third with his tattooed physique clearly appealing to some.
But the Paris Saint-Germain star's wife Wanda Nara is also well known to many fans for her regular social media posts – in which she is often wearing very little.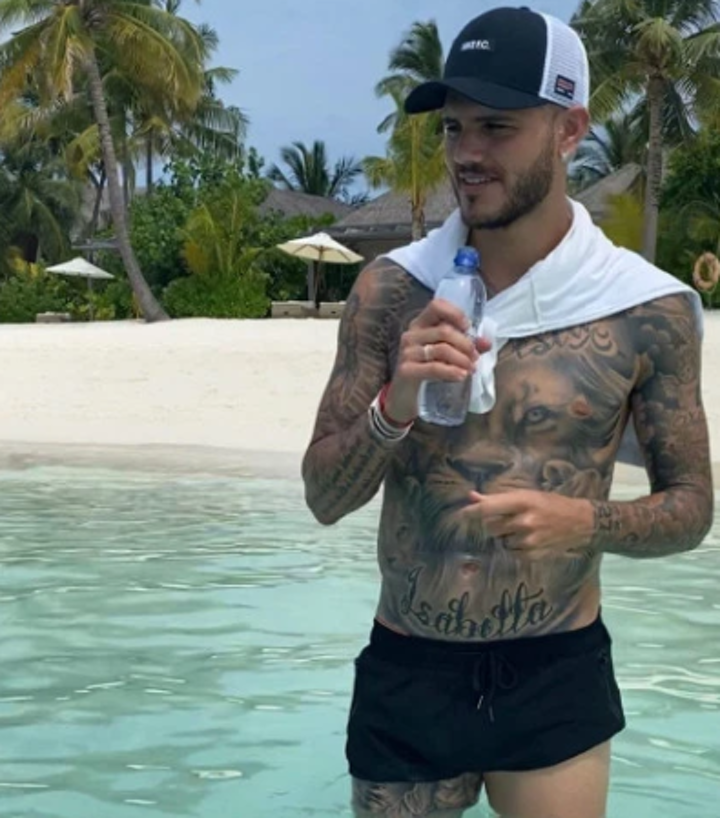 Manchester United outcast Alexis Sanchez just misses out on a podium spot in fourth.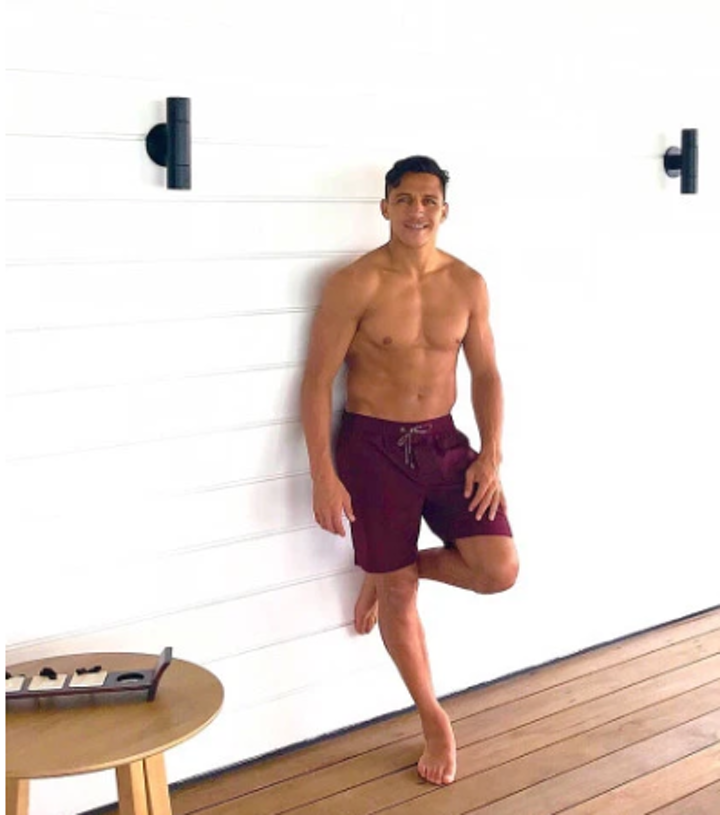 And Icardi's PSG teammate Kylian Mbappecompletes the top five.
The Frenchman is only 21 but appears to have a legion of followers already while Paulo Dybala becomes the third Argentine and second Juventus player on the list in sixth.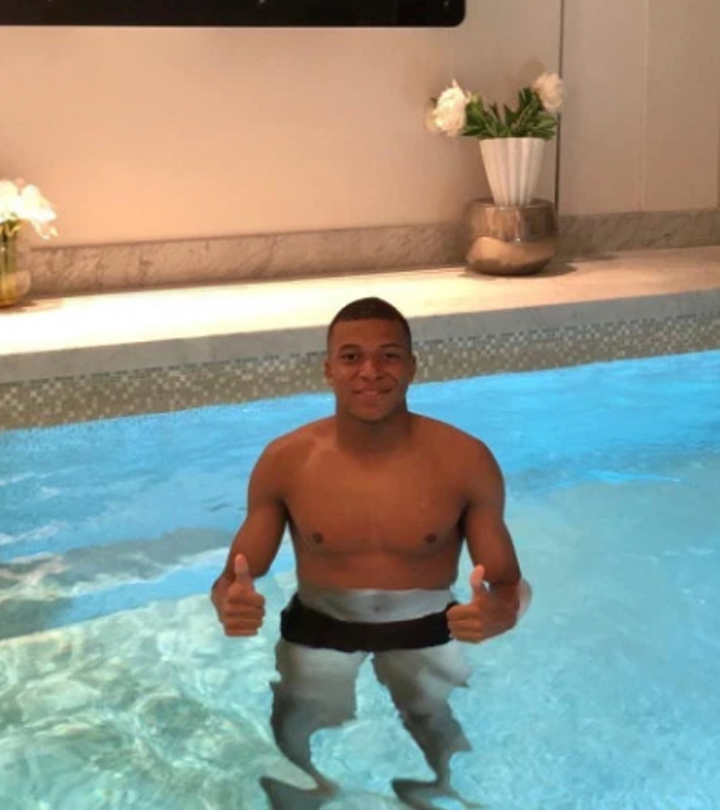 Footballers shorter than 6ft tall seem to appeal to those looking for a turn on as 5ft 8in Eden Hazardbecomes the first Real Madrid star to feature in seventh.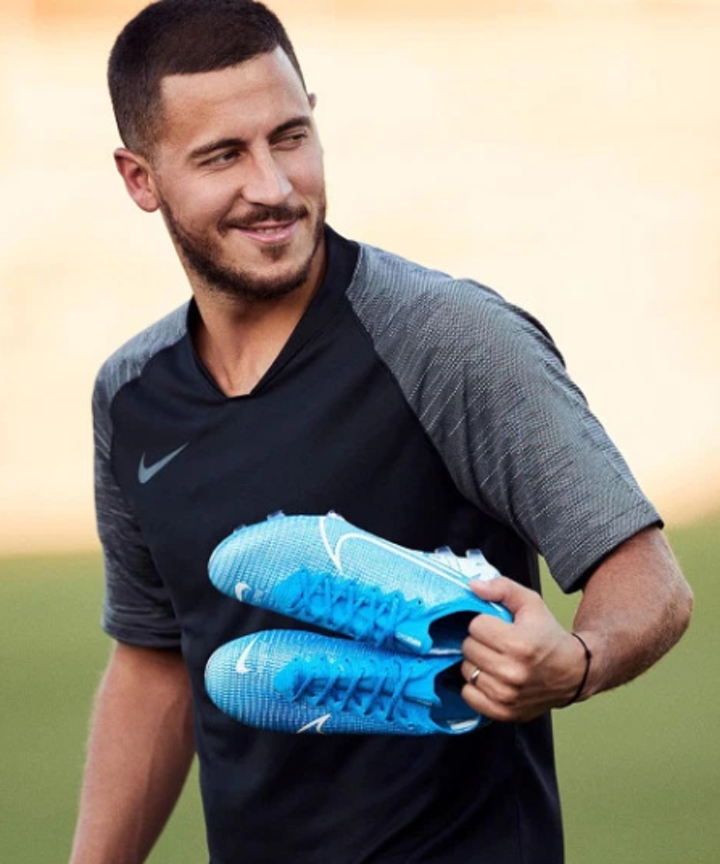 Before equally pint-sized Raheem Sterling follows the ex-Chelsea man into eighth as the first and only current Premier League representative on the list.
2021 like its predecessor (2020) was an eventful year through and through, from the advent of the streaming platform, Spotify, to the breath-taking world tours of two of Africa's finest, Burna Boy and Wizkid, thanks to limiting the hardcore COVID-19 restrictions worldwide, to "Essence" and "Love Nwantiti" takeover and many more. This is a recap of some notable moments of 2021 in the Nigerian music industry.
Spotify in Nigeria:
Spotify, one of the most used digital streaming platforms (DSPs) since its invention in 2006 in Sweden, finally made its grand entry into the Nigerian space on 23 February 2021 but streaming commenced in early March. Apart from its appealing UI/UX design, it edges over its competitors like Apple Music and Audiomack in all or some of the below stated reasons:
Spotify provides real-time information on the number of streams of songs and the average monthly listeners of the artists.
The built-in podcast feature also gives it an edge over its various competitions. Apart from the available podcasts which can be found on other podcast streaming platforms, Spotify also provides exclusives, available only in the app, financially supporting the hosts of these exclusively owned podcasts.
The Spotify annual Wrappedgives a more detailed insight into what each listener has been up to year-round, not only his/her most listened songs, albums, artistes and hours spent listening to music, it goes further to dive into genre breakdown of each listener and provides a listener-to-the-world-listenership, a primetime comparison in percentage as to where the listener stands in streaming their favourite artiste(s) and song(s), etc.
In less than 3 months, Spotify was able to amass thousands of streams and subscribers in the country, even having those who used other services switching to theirs in the blink of an eye. What a nice investment, a profitable one at that.
Essence Global Acceptance:
Wizkid and Temshad a surreal year in 2021. Not that Wizkid's stance on the music scene was not acclaimed pre-2021 but thanks to the commercial success of track 11 off of 2020 released "Made In Lagos" album, it helped elevate his status and introduced the already blooming talent, Tems, to the world's music stage.
Yes, the foresight of Wizkid to have tweeted that he and Tems created magic months before the song's release should have given fans a clue into what he had planned for the mid-tempo pop song but no one could have predicted it magically transforming into the wonderful track that it is today; fast forward to June 2021, Essence became the world's favourite song, even being tipped as the 'Song of the Summer'.
Not only is the "You don't need no other body" chorus well-known and publicly hollered at festivals, shows, concerts, parties, clubs, and so forth but we need no other body to tell us how grand the track is, breaking records almost every other day. The remix with Pop superstar, Justin Bieber, assisted it to become the first song by an African act to debut on the Billboard Hot 200 top 10, peaking at No. 9.
The certifications of Essence is mind-blowing: Gold in Canada and New Zealand, Silver in the United Kingdom, and Platinum in the USA (to name a few), in essence, becoming the Nigerian song African originated song to go Platinum in the States, selling 1 million copies; Essence nomination for the newly carved "Best Global Music Performance"for the 2022 Grammy Awards is a nice icing to the delectable hotcake the song is.
Fireboy DML's Peru Record-breaking Year:
When R&B star, Fireboy DML, said on the Afro-fusion track—Peru: "Wo ni won wa mi", translated to "I'm being sought after" or "They are looking for me" in English, he was not lying. Immediately Peru dropped, it almost immediately became a fan favourite due to its easy-to-learn lyrics and enigmatic third verse which drew a lot of comparison to Wande Coal's vocal texture.
Peru provided Fireboy DML with his first-ever No. 1 on the
Nigerian Apple Music Top 100 and iTunes, it peaked at No. 1 on the UK Afrobeats Chart, eventually breaking the record as the song to have spent the most weeks at the summit of the chart, 4 weeks in total; the remix with global music icon, Ed Sheeran was released on Christmas Eve and immediately rose to the peak position on the UK Apple Music Top 100, becoming the first-ever Nigerian song to achieve such feat.
To think of the fact that Peru would have remained in the hard drive, never to be released until Fireboy's label honcho, Olamide, took matters into his hands and leaked the song is still mind-boggling to date. A record-breaking year for Peru and Fireboy DML at large!
Love Nwantiti Resurgence:
2021 was undoubtedly one of the best years for Nigerian music traversing to an international audience. The mysterious humming buzzing "Ahh, ah-ah-ah-ah-ah, ah-ah-ah, ah-ah, ah-ah-ah" sound by CKay proves that distinctly. Allow me to explain.
Never in the history of the African music industry, probably the world's, have a song released 2 years prior (2019), and its remix a year after (2020) trended as Love Nwantiti did, having the whole world at a chokehold. Thanks to TikTokand human's inquisitive nature which transcended to the song being looked on Shazam, Love Nwantitiresurgence became a global phenom in the global music mainstream.
The streaming numbers are ridiculous! On Spotify alone, Love Nwantiti is the most streamed Afrobeat song, occupying the Top 2 spots via its original and DJ Yo! &AX'EL (remix) versions. The certifications CKayaccumulate because of Love Nwantiti'sgrandeur is too many to count but to state a few: 2X Platinum in Canada, Platinum in Portugal, Gold in the UK, Austria, Australia, and Spain. Not forgetting that each official music video shoot for the original and its many remixes crossed the 50M views mark on YouTube.
What a comeback Love Nwantitihad in 2021, a beautiful sight to behold. A win for the "Afrobeat to the world" mantra and African music as a collective.
Burna Boy's World Tour
Arrogant, proud, egotistical, boastful, and many more qualifiers are available to describe the personality of Ogulu Damini—popularly known as Burna Boy. But one can't deny that he makes great music. And in 2021, the African Giant went as far as expressing himself, his art, and his music on International stages.
Burna Boy came packed. Each show came with its tale, its own definition. From stepping out of a spaceship to his irresistible performances on stage, his flow with the melodies and harmonies of the live band, to the transitioning from one hit song to another, Burna Boy brought it all. From the sold-out show in the O2 Arena in London to selling out a 20,000 capacity in Bercy, France, having the people of Stockholm sing word for word his song, Burna Boy made sure the world heard him, see him and know him.
Amaarae x Moliy
Known for her otherworldly voice and her calm likewise soothing type of songs she makes, Amaarae has fast become one of the most promising female acts on the African continent. In 2021, The Ghanaian act went as far as breaking into the Billboard Hot 100 alongside countrywoman Moliy and Kali Uchis with the remix of her amazing song 'Sad Gurlz Luv Money'. The song peaked at no.80 on the Billboard Hot 100, making her the first female Afrobeats act to debut a solo single on the chart.
Optimistic Luminous is creating a genre
Wizkid is Africa's Apple Music Artist of the Year award recipient for 2021
Wizkid (sobriquet Big Wiz or StarBoy) receives the honour as Apple Music Artist of the Year (Africa) for 2021. The annual award held by the premier streaming platform praises individual artites for having a stellar year on its music platform both through streams and culturally.
On Wizkid winning, an excerpt from Apple Music reads: " In October 2020, he released "Made in Lagos," his critically acclaimed and most commercially successful album, which included his hit song "Essence," a track that gained 125 million plays on Apple Music and over 2.8 million Shazams. This past year, he's been the most streamed African artist on the continent on Apple Music and ranked on the Daily Top 100 charts in 60 countries, in addition to his monthly plays on Apple Music growing by more than 250 percent outside of Africa."
"Thank you to Apple Music for this award", Wizkid said, continuing, "It's a blessing to get to do what I do, and I'm proud to be representing for Africa.", Ayodeji "Wizkid" Balogun says in thank you speech. The Apple Music Award, the third annual series will air on Apple Music and Apple TV starting Tuesday, December 7, 2021.