Popular Ukrainian rapper is chopped up by his wife who then kept his dismembered body in the fridge (photos)
The dismembered body of a popular Ukrainian rapper was found inside a fridge after his wife reportedly chopped up his body and cleaned his organs in a washing machine before sprinkling them with salt.
Rapper, Andy Cartwright, 30, known for his performances at Versus Battle died of a drug overdose in his flat in St Petersburg, Russia, according to his wife.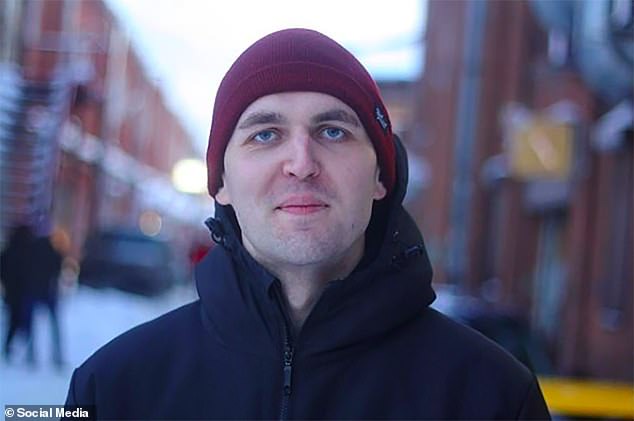 Marina Kukhal, 36, told investigators that she did not want his fans to know he had died such an 'inglorious' death – and had to dismember his body over four days and kept his body parts in black plastic bags and her fridge.
She also claimed she found a syringe next to his body but Newspaper Komsomolskaya Pravda said no drugs were found on the rapper's body, citing sources.
Police say Kukhal used a knife, hammer, hacksaw, plastic bowl and chopping board to chop off the rapper's body.
The limbs were reportedly sawn 'perfectly' and the body parts sprinkled with salt while the couple's two-year-old child was in the same flat as she severed the singer's body parts, it was reported.
In a report by the BAZA news outlet, it was claimed that the rapper's internal organs were cleaned in a washing machine by his wife after the body was dismembered.
"After she dismembered the body she thoroughly cleaned their apartment on main street Nevsky Prospect in St Petersburg," it was reported.
In addition, the investigators found traces of male hands on one of the forearms, as if the victim had been grabbed, said a report citing unnamed law enforcement sources.
Friends of the rapper said he had alcohol problems but did not take drugs, with another report saying his wife's mother had assisted her in the crime.
The woman's lawyer, Irina Skurtu denied reports that she put body parts in the washing machine and also disputed that the rapper's mother-in-law who has been ordered not to leave St Petersburg, had been involved in the crime.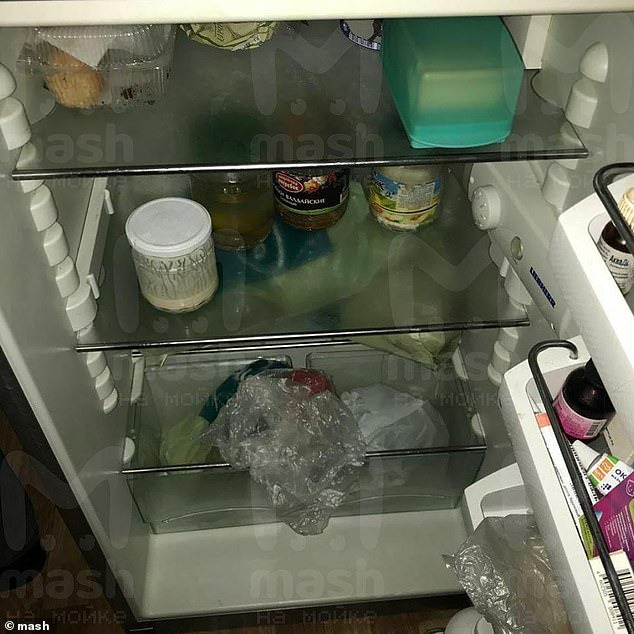 Russian police have opened a murder probe into the death of the rapper, whose real name was Alexander Yushko, with forensic tests to be carried out to establish the cause of death.
The widow is also expected to undergo a polygraph test as part of the murder probe.
Igboho promises a protest if his accounts are not released
Self-acclaimed political dissident, Mr. Sunday Adeyemo, otherwise called Sunday Igboho, on Tuesday, blamed the Federal Government for freezing his financial assets, following his assault on the fulani herdsmen in Oyo State.
Igboho, who addressed Vanguard, affirmed that all his financial asset have been frozen by the Federal Government since certain individuals were gathering donations.
Nonetheless, Igboho said he had no hands in the said donations, cautioning that his records should be released to dodge protest by young people across the South-West area.
His words: "They have frozen my bank accounts because I am fighting a just course.
I know Yoruba people are behind me."I will not relent. I must achieve my aims by putting an end to criminalities in Yorubaland.
"If they refuse to release my accounts, there will be serious protests across the South-West.
"Yes, the Yoruba are living in fear. They are afraid that the killer-herdsmen might attack them.
Adamu enrolled in the Police Force on February 2, 1986.
The IGP who will turn 60 on September 17, was appointed IGP in January 2019. He has gone through two years in office.
Three Deputy Inspectors-General of Police (DIGs) and 10 Assistant Inspectors-General of Police (AIGs) are additionally due for retirement with him today.
It is accepted that there is a mission to broaden Adamu's residency.
However, some have contended against such expansion, since it would negate the arrangements of the Police Act 2020 that fixes the retirement of cops at 60 years old or 35 years of administration.
Section 18(8) of the new Act states: "Every police officer shall, on recruitment or appointment, serve in the Nigeria Police Force for 35 years or until the age of 60 years, whichever is earlier."
The Act provides for a tenure of four years for the Inspector General of Police.
Section 7, subsection 2 of the Act provides that: "The person to be appointed as Inspector General of Police shall be a senior police officer not below the rank of Assistant Inspector General of Police with the requisite academic qualification of not less than a first degree or its equivalent, in addition to professional or management experience."
Ortom tests positive for Covid-19
Benue State Governor, Samuel Ortom has tested positive for the feared COVID-19.
The declaration was made on Wednesday by his Chief Press Secretary, Terver Akase.
Review that a significant number of the governor's aides which includes his personal physician, aide de camp, orderly, permanent secretaries among others recently tested positive for the virus.
Akase in an articulation made accessible to writers in Makurdi said that "the most recent result of the governor's COVID-19 test has brought positive back.
This follows the test results of most of the Governor's close aides who also returned positive in the last few weeks.
"Though the Governor has not shown any symptoms of the disease, he has already commenced treatment as prescribed by medical personnel.
The assertion added that the governor exhorted the individuals who have interacted with him over the most recent few days to go for test.
"The Governor says it is equally important that those who came in contact with other persons who have tested positive for the virus should go for a test to ascertain their COVID-19 status.
Akase said that Governor Ortom encouraged Benue individuals to keep on noticing the safety measures for the avoidance of the infection, for example, wearing of face masks, utilization of sanitisers, ordinary hand washing and physical distancing.
He urges the individuals not to fear going for COVID-19 test as doing so would help in containing the spread of the illness.