Popular Ukrainian rapper is chopped up by his wife who then kept his dismembered body in the fridge (photos)
The dismembered body of a popular Ukrainian rapper was found inside a fridge after his wife reportedly chopped up his body and cleaned his organs in a washing machine before sprinkling them with salt.
Rapper, Andy Cartwright, 30, known for his performances at Versus Battle died of a drug overdose in his flat in St Petersburg, Russia, according to his wife.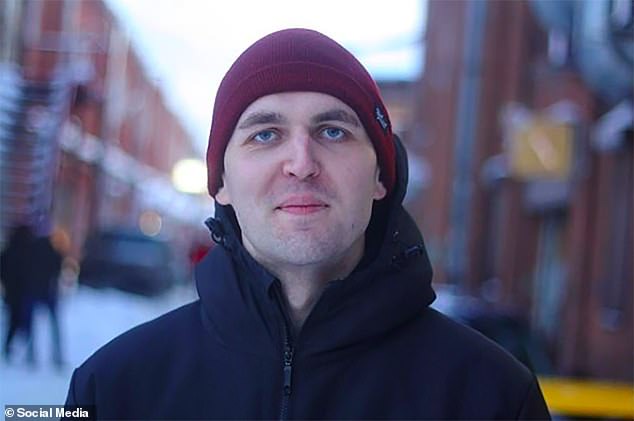 Marina Kukhal, 36, told investigators that she did not want his fans to know he had died such an 'inglorious' death – and had to dismember his body over four days and kept his body parts in black plastic bags and her fridge.
She also claimed she found a syringe next to his body but Newspaper Komsomolskaya Pravda said no drugs were found on the rapper's body, citing sources.
Police say Kukhal used a knife, hammer, hacksaw, plastic bowl and chopping board to chop off the rapper's body.
The limbs were reportedly sawn 'perfectly' and the body parts sprinkled with salt while the couple's two-year-old child was in the same flat as she severed the singer's body parts, it was reported.
In a report by the BAZA news outlet, it was claimed that the rapper's internal organs were cleaned in a washing machine by his wife after the body was dismembered.
"After she dismembered the body she thoroughly cleaned their apartment on main street Nevsky Prospect in St Petersburg," it was reported.
In addition, the investigators found traces of male hands on one of the forearms, as if the victim had been grabbed, said a report citing unnamed law enforcement sources.
Friends of the rapper said he had alcohol problems but did not take drugs, with another report saying his wife's mother had assisted her in the crime.
The woman's lawyer, Irina Skurtu denied reports that she put body parts in the washing machine and also disputed that the rapper's mother-in-law who has been ordered not to leave St Petersburg, had been involved in the crime.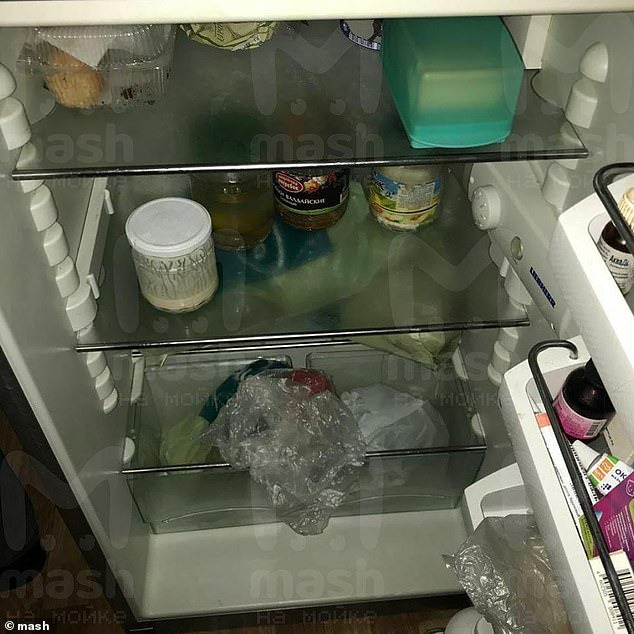 Russian police have opened a murder probe into the death of the rapper, whose real name was Alexander Yushko, with forensic tests to be carried out to establish the cause of death.
The widow is also expected to undergo a polygraph test as part of the murder probe.
Wike advises buhari to fulfill his promise to nigerians
Rivers State Governor, Nyesom Wike, has encouraged the President, Major General Muhammadu Buhari (retd.), to demonstrate to Nigerians that he is prepared to fulfill the masses needs.
The lead representative said the President will set the nation 'ablaze' by not actualizing a portion of the solicitations voiced out by pioneers during the ongoing conversations with the official designation drove by the Chief of Staff to the President, Ibrahim Gambari.
The PUNCH had revealed that Gambari drove lawmakers and government officials to gatherings with heads of the six international zones as a method of tending to concerns brought up in the outcome of the #EndSARS protests.
Gambari and the official appointment had met with lead representatives and heads of the South-South international zone in Port Harcourt, the Rivers State capital, on Tuesday. At the gathering, the South-South pioneers including the Rivers State governor requested the rebuilding of the nation in accordance with the guideline of genuine federalism, saying it will ensure harmony, security and soundness in the nation.
Giving a report on the gathering on Thursday morning, Wike said the President actually has the opportunity to execute the desire of individuals and engraving an inheritance for himself.
The governor talked today on Channels Television's Sunrise Daily program.
He said, "I am not a pessimist. I don't believe that because you didn't do what you agreed to do yesterday, therefore, you will not do what you agree to do today.
Even if he (Buhari) has not done what he told Nigerians he would do, he can say, look, I promised Nigerians yesterday, I didn't do that and that is affecting my integrity and so, for people who know me, I will implement what I have said.
"People have raised the issue that they don't think anything will come out of the dialogues. I don't agree with them. I believe that if the President does not do it, given the opportunity he has now, he will be putting Nigeria on fire." Continuing, Wike said political will to implement what the people want is key in governance.
According to him, the President has to show leadership by listening to Nigerians and by adhering to their wishes and proposals. "He may not necessarily implement everything the people may want but let the people see the concrete evidence that under President Buhari, he has been able to implement one, two, three, four demands by the people.
"If he (Buhari) doesn't take this opportunity now to implement some of these requests, I don't think it will be very good for Nigerians and for his legacy," the governor added.
Best WASSCE candidate of 2019 dies of cancer.
Enugu state student who passed 2019 WASSCE with 7As dies of malignancy.
Chisom Chukwuneke, an understudy who arose the best 2019 candidate of the West African Senior Secondary Certificate Examination, WASSCE, in her school, has died subsequent to fighting leukemia.
Douglas Ifeanyi Uzochukwu, Principal of Graceland College in Enugu where she moved on from a year ago, affirmed the sad news to TheCable Lifestyle yesterday.
Uzochukwu said chisom, 17, kicked the bucket after a delayed treatment in South Africa.
"I'm not her father. I can't speak much on that but she passed on from leukemia after prolonged treatment in South Africa," he added.
In a statement written via the school's Facebook page, he wrote: "Forever in our hearts! Only a moment you stayed, but what an imprint you left in our Hall of Fame. A truly outstanding student! Rest In Peace Chisom!"
Felix Chukwuneke, a Nigerian professor identified as the father of the deceased, also took to Facebook to explain how Chisom's sickness started as pain in her leg.
He said this had prompted him to fly her to South Africa for medical care. " It was just like a dream but the realities are crystal now. Just a pain on the leg that snowballed to a devastating episode, the battle started earnestly.
I hear you call, 'daddy my leg is paining me'. I watch as you lie abed with pain," he said in a long tribute to the deceased.
Court dismisses marriage due to supposed ritual
Court breaks up 10-year old marriage over marathon sex, affirmed money ritual .
A Mapo Customary Court in Ibadan, on Tuesday, broken down a 10-year-old marriage between one Basirat Adeyoyin and spouse, Adeyoyin Niyi over supposed ritual and marathon sex.
Conveying judgment, the President of the court, Chief Ademola Odunade said that the court would not watch until there was insurgency prior to settling on the correct choice.
Odunade, consequently, disintegrated the relationship among Basirat and Niyi in light of a legitimate concern for harmony and peacefulness.
He granted guardianship of the two kids born to both of them to the offended party and requested the respondent to pay N10, 000 as the kids' month to month taking care of recompense.
The court additionally requested Niyi to be answerable for their schooling and other government assistance. In her previous record, Basirat, an inhabitant of Olonsogo-Molete, told the court that she was throwing in the towel with her better half since "he was putting forth a urgent attempt to utilize her for money ritual".
The woman added that she first notification this when her husband didn't show any empathy after she lost her last pregnancy because of an excessive number of sexual intercourse with him.
Suddenly in 2018, Niyi came home one night and told me that he received a message that he must have seven-day marathon sex with me without a gap of any day. "I read no meaning to it and I allowed him until there was a problem. "I was already carrying a three-month-old pregnancy before that time and on the second day of the marathon sex, I lost the pregnancy.
"I took care of myself in the hospital only for Niyi to come home to start requesting for the continuation of the seven-day marathon sex even when I was still bleeding. "Then, I consulted my parents and relatives and from every indication, we discovered that he was trying to use me for money ritual," Basirat said.
Consenting to the suit, the respondent didn't prevent the claim from getting the marathon sex yet decided to raise new issues by and large.
Niyi presented that his wife was excessively inconvenient for him and was an imprudent housewife.
"Even if this court would dissolve my marriage, I pray to be given custody of the two children because Basirat cannot take care of them.
"One of the young boys in our neighbourhood raped our first child and she did not tell me about the incident. "My lord, it was because she often overstays in the market that such a thing could happen," Niyi added.