Onyx Godwin celebrates his birthday with bikini photos
Makeup artist and vlogger, Onyx Godwin is a year older today and he took to his Instagram page to share these bikini photos of himself posing in a swimming pool.
See more photos below…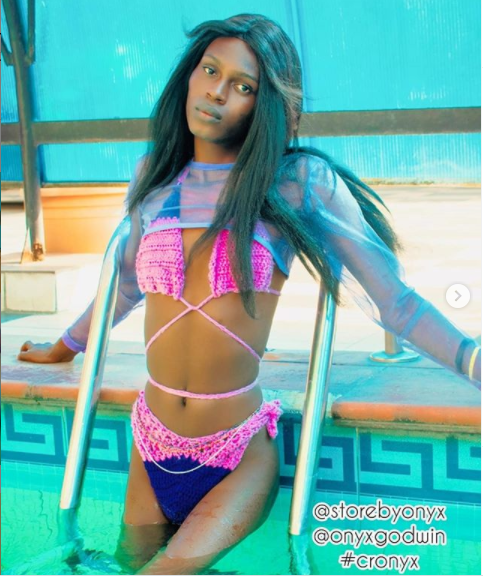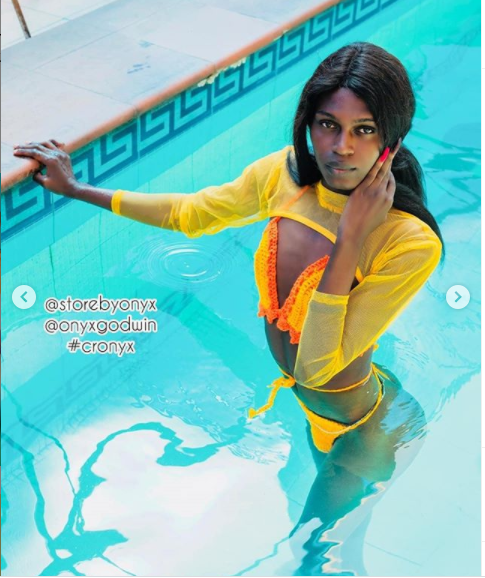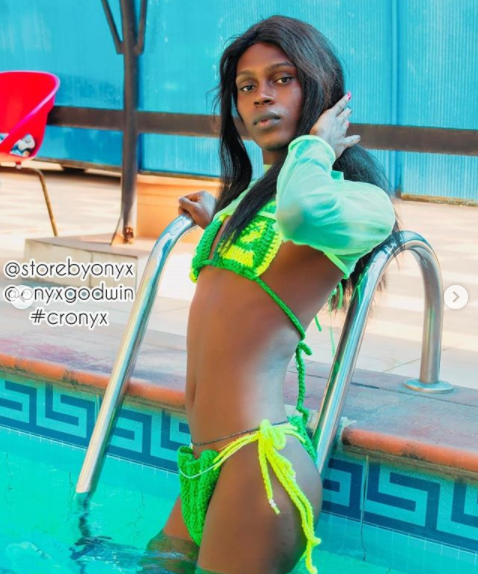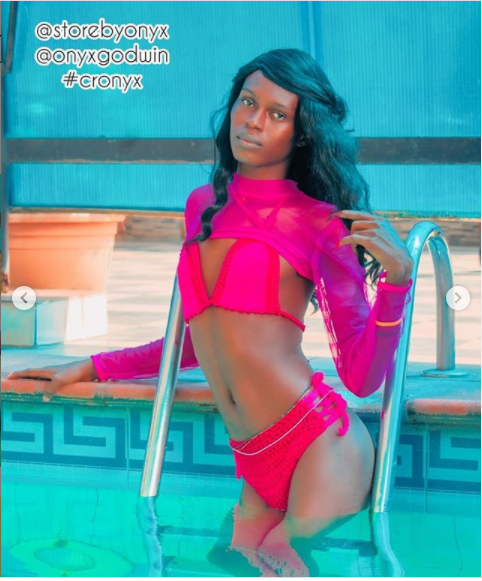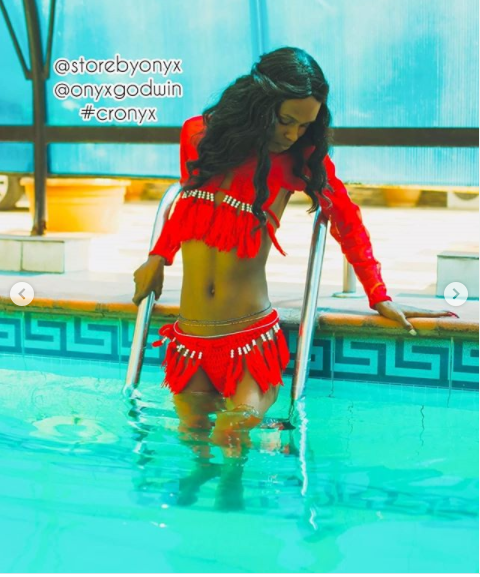 "DONT DO THIS, EVER AGAIN" – Mayorkun Clamp Down On Fan Suggestion Of Him Being Better Better Than Olamide
Singer, Adewale Mayowa Adekunle, popularly known as Mayorkun did not take the suggestion lightly as a tweep, Momo (@Momoreoluwaa) tried comparing him to Nigerian music legend, Olamide, even insinuating that he (Mayorkun) is greater (or better) than the rapper.
The 'greater than' meme is widely used on social media platform, Twitter, to suggest sometimes facts, air one's opinions regarding a certain issue while at other times, just for the troll of it, especially if an object, person, organisation has fallen off or done something bad in the 'public's eye', it is used as a tool for insult.
This time around, Momo, who suggestively, is a fan of Mayorkun, took things to far by boldly claiming the singer is greater than Olamide and rightfully, Mayorkun corrected him not to do so ever again.
In the original tweet by Momo, he wrote: "Just so you know [thumbs up emoji]" with a series of three images; 1. Mayorkun's; 2. 'greater than'; 3. Olamide.
Just so you know 👍 pic.twitter.com/RDSsKHsXq6

— Momo🥵 (@Momoreoluwaa) November 21, 2020
Mayorkun replied in all caps: "DONT DO THIS, EVER AGAIN, BIKO [love emoji]" according all due respect to the 10-year veteran, Olamide Baddo.
DONT DO THIS, EVER AGAIN, BIKO ❤️ https://t.co/pqSW5Rg414

— MAYORKUN (@IamMayorKun) November 21, 2020
"Please help me beg my wife", 9ice beckons on the public in apologetic video
Agbolore Adegbola "9ice" Akande let go of his ego in public apologetic video as he pleads with (now estranged) wife, Olasukanmi Ajala.
Few days ago, the singer was caught in a video with an unknown lady, caressing her breasts and kissing her, giving off suggestions he his off to past ways as this (his current marriage) will be his third one.
Singer 9ice, reportedly caught in an extramarital affair less than a year after he tied the knot with Sunkanmi Ajala, the mother of one of his kids.pic.twitter.com/KxJDLtjK2Y

— Akpraise (@AkpraiseMedia) November 19, 2020
In the public apology video, 9ice admitted to doing "something very terrible", going further to note the most important thing to him right now is his family.
Addressing his wife as his "backbone", he repeatedly begs the public to beg his wife (to return home and come back to him).
Although he his not proud of it, he says: "I have excelled in so many other things but one thing I've been failing in is my marriage but this marriage, I want it to work. Please, please and please, help me beg my wife. Save my marriage."
9ice married baby mama Olasunkanmi Ajala just last year December.
Yemi Alade Listed By Grammy Awards Among Co-Host For 63rd Annual Grammy Awards Nomination Show
The 63rd annual Grammy Awards is set to announce list of prospective winners or nominess and Nigerian songstress, Yemi Alade is listed among list of celebrities to host the show.
The event is set for Tuesday, November 24 at 12 PM ET (6PM WAT) and will be a hour-long livestream on Grammy Awards official website – grammy.com – while press release of nominee and nominated works will be released immediately after the show for all 84 categories.
Yemi Alade whose album will not be considered due to it being a very recent release has been honoured as the only African among a group of Americans and Europeans set to co-host the show, they include: Dua Lipa, Mickey Guyton, Lauren Diagle, Gayle King, Sharon Osbourne, Nicky Benedetti, Imoge Heap and Pepe Aguilar (being the only male co-host of the nomination event).
JUST ANNOUNCED: @PepeAguilar, @yemialadee, @NickyBenedetti, @Lauren_Daigle, @MickeyGuyton, @imogenheap, @GayleKing, @DUALIPA and @MrsSOsbourne will join us to announce nominees for the #GRAMMYs on Tuesday!

Livestream will begin at 9a.m. PT / 12p.m. ET. https://t.co/jXm96YmJin

— Recording Academy / GRAMMYs (@RecordingAcad) November 21, 2020
Yemi Alade who is still basking in the success of her most recent album – "Empress" – which was released yesterday (November 20) and has gathered quite good reviews from fans and lovers of her music, took to her Twitter account to express her appreciation for the opportunity given her; using it not only to show her appreciation but to also put the entire continent on the map, she tweeted: "#Africa is definitely on the map. thank you @RecordingAcad "
#Africa is definitely on the map 🌍👌🏿🙏🏾 thank you @RecordingAcad 🙏🏾 pic.twitter.com/mxozM7MBqx

— ✊🏾 yemialade (@yemialadee) November 21, 2020