A concerned friend has taken to social media to share her friends experience with her boyfriend she broke up with. She shared publicly how her friend's ex boyfriend is demanding the total amount of 4.2 million naira he invested on her while they were dating.
She said : My friend refused to marry her boyfriend of four years. This guy made a list of everything he ever did to her. He demands that the family pay him 4.2m . Her father has agreed that he should take her to court.
View this post on Instagram
It can be recalled few months ago that something similar happened in a video that emerged on the Internet about a scorned lover who was dumped by his girlfriend after he claimed to have paid her school fees in Micheal Okpara University.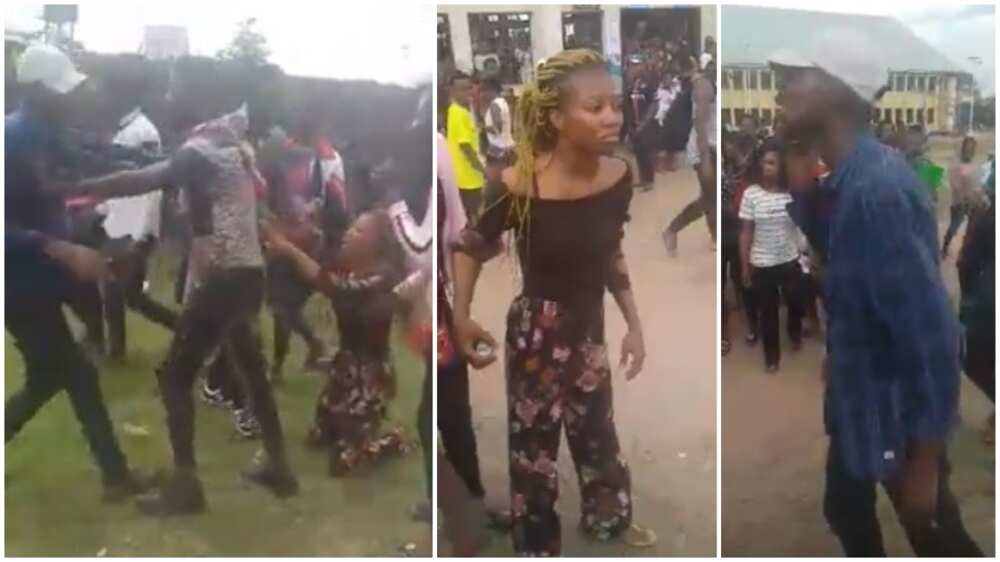 It is a common knowledge that people often get into relationships for different reasons and most times, leave when their needs are fulfilled. This was the case of the two lovers who caused quite a scene at the Michael Okpara University, Abia state. In the video, the young man is seen chasing after the girl, demanding for his money while a crowd gathers and follows what appears to be hot drama about to unravel. The lady who appears to be protected by some guys, ends up getting a hot slap from the enraged ex-boyfriend who wants nothing but his money paid back in full.
While some students are seen trying to stop him from doing anymore damage to the helpless girl, others are trying to stop the girl from escaping the scene, something she tries continuously as the crowd grows. The boyfriend kept on shouting "Jane where is my money?"
So many stories have been heard about the drama that happen when a lady and her boy friend breaks up. In a similar story, a man who sponsored his girlfriend of four years and her younger brothers through school, got dumped to marry another man. The post reads: "This girl dated this man for 4years, he paid her way through school and he still paid her younger brothers school fee just last week. Last Saturday was her traditional marriage with another man. I saw a man cry bitterly today. Scum isn't gender based. EVERY GENDER IS SCUM.
What do you think is the best solution to problems like this?
Please share your thoughts in the comment section below
Source : Instagram
Images: Google