Nigerian Artistes That Worsened The Corona Situation During The Total Lockdown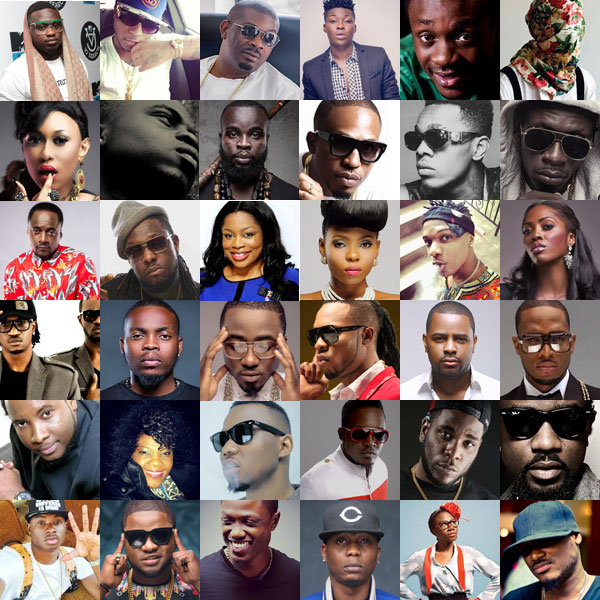 With the coronavirus spreading like wildfire, the world had to observe a shutdown. During this period, millions of people were asked/enforced to stay at home so as to curb the further spread of the videos. Due to this, the use of social media tripled as people resorted to using several apps as a source of entertainment.
The lockdown also greatly affected the music industry as artistes were forced to cancel shows, tours, and even the release of songs and albums. So what happened next? Instagram Live came through. Interestingly, the feature which plays Instagram live streams that audiences can access via Instagram Stories had been overlooked since its launch in 2016,
However, during the lockdown, people got to understand it better. If you follow enough people on Instagram, it's very hard these days to open the app without coming across videos of already concluded live sessions. Not only celebrities/brands are taking advantage of Instagram's live streaming feature, everyone is going live. From speaking about secular things, premiering music, and even music battles- everyone is going online to say or do something.
A few months ago, top Nigerian music producers like Sarz, Shizzi, Masterkraft, and Pheelz made use of the feature to hold battles of supremacy over who produced the biggest hits. The artistes were not also left out as MIand Naeto C had a battle of hits too. During that same period, DMW crew member FatherDMW and British Model, Eva Apio entertained fans with live adorable sessions of their own.
Still, there were some artistes that made sure to use the features for other purposes. Thanks to them, we got to consume and digest an enormous amount of sexual content.
Who was the Pioneer?
American singer, Tory Lanez as a result of the coronavirus pandemic turned to a radio personality well —sort of. The singer became the center of attention on social media as his routine Instagram Live sessions evolved into "Quarantine Radio", a raunchy hip-hop variety show displaying Lanez's energetic personality with also featured famous guests like Drake, Megan Thee Stallion, and The Weeknd.
The show begins with a mixture of hits and banter with his fans but it changes direction when he introduces "the real talent," – females engaging in twerking challenges.
Now Back to Basis
Slimcase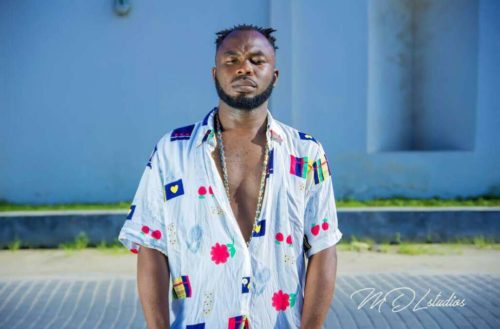 The Nigerian artiste and hypeman created the AssMaticIg Radio which was the Nigerian version of the worldwide sensation Quarantine Radio created by Tory Lanez. It went viral due to sexually explicit content displayed in his live sessions. Throughout the lockdown, Slimcase entertained fans with ladies exposing several parts of their bodies and twerking on the gram.
But Nigerians naturally like to overdo (Oversabi) as the show got extreme to the extent that ladies started engaging in sexual activities during the show. Due to this, he was named the Nigerian King of Raunch.Follow who know RoaD @iz_MorGan
See wetin Slimcase cause o






249Twitter Ads info and privacy108 people are talking about thisBENUEGIANT@one_dosh
Just look at what's happening on Slimcase IG live.

How do y'all see this as fun? I don't even get it at all.


705Twitter Ads info and privacy527 people are talking about this
MC Galaxy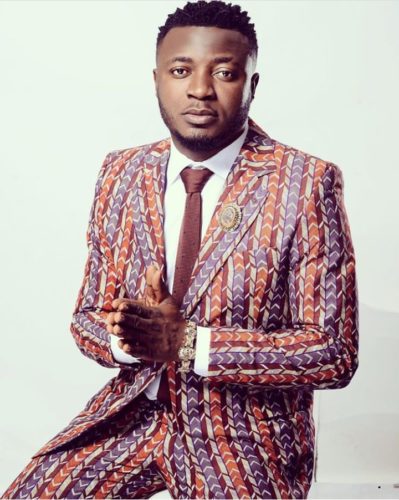 The "Sekem" singer is not new to this sort of arrangement. MC Galaxy likes to amuse himself every Friday by doing giveaways which is strictly for the ladies. The ladies are given the chance to do what they want (be it extreme or not) just to entertain fans. Galaxy gets to choose the winner and gives out prizes.
However, during one of his sessions, an unidentified girl was seen masturbating with a cucumber, moaning, not caring if her privates was on full display to the public. A few seconds into the video MC Galaxy acts as though he wasn't aware but he ends the call immediately he notices fans were complaining in the comment section. But, MC Galaxy despite criticisms announced that sexual acts will be shown on his Live broadcast. He even added that it will be the men going naked to win money and not just ladies.NaijaEverything Entertainment@NaijaEverything
UNCENSORED!!


Girls masturbates with a big size of Cucumber on #McGalaxy's live just to win some money @mcgalaxyMCG
126Twitter Ads info and privacy75 people are talking about this
Kiddominat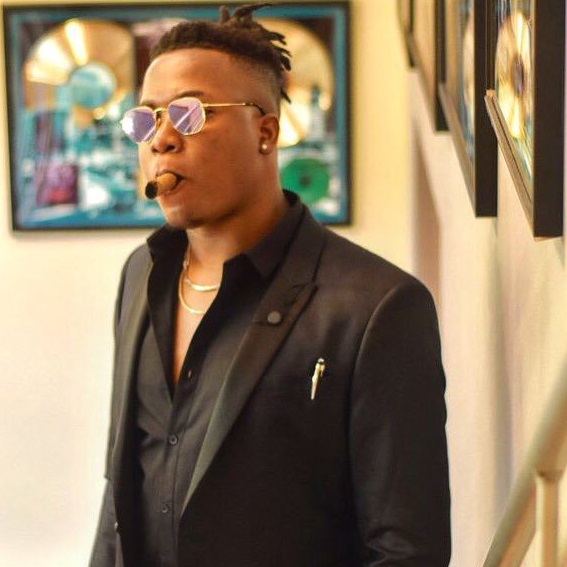 International Afrobeats producer and singer, Kiddominant also played a role in entertaining fans with explicit sexual content. The music producer organized a dancing competition between Nigerian and South African ladies on the photo-sharing app. The winner was to take home 100 thousand Naira. Interestingly, at a point during the competition, Nigerian crossdresser, James Brown requested to join the video chat because he wanted to participate in the challenge and the producer's response was totally hilarious.
For some, these acts were totally disgusting and for some, it was nothing but pure entertainment. But if we are to look deeply at things, was this actually needed when millions were dying due to the virus? At that point, we needed unity and these big guys were meant to use their platform to educate millions about the virus because there was a lot of confusion about the virus- some people didn't even know left from right, as some were struggling to survive…
Instead, we got videos of ladies showcasing booties on the gram. These guys might not know but they caused more harm than good during the lockdown. If the world had ended during the lockdown, would you have spent you last moments watching people get freaky on the internet ?
Beyoncé features Tems on the girls' anthem, "MOVE"
Tems and Grace Jones add vocals on Beyoncé's MOVE, track 10, produced by Guilty Beatz and P2J on her newly released album, RENAISSANCE. The song's deep bass drums and claps give it a lively touch as the lyrics invigorate the listeners, especially the female audience to take charge of their lives, making sure their presence is felt anytime they step into a building.
Beyoncé's verses are as commanding as can be, "Move, move, move, move (Move) / Yeah, you gotta move, move / Anything you do / Will be held against you", she boldly sings in the first verse; Tems, on the other hand, did not get a verse to her name but can be heard on the interlude chanting "Who this girl in the back of the room? / Who this girl in the back of the room? / Who this girl in the back of the room? / It's the girl, it's the 'Yoncé groove", which sounds like a declaration of intention, notifying any other crew present not to mess with hers, the "'Yoncé groove".
The bouncy beat and Grace Jones' backup vocals on each verse serve as a hint to the ladies to move and bounce to the words being said on MOVE.
Portable's uncouth behaviour and proclaimed gang affiliations get him disqualified from the Headies Award 2022
The organisers of the music award show, Headies Award have disqualified upcoming street-hop singer Portable for his uncouth behaviour, untamed public speeches and proclaimed affiliation with the notorious group, One Million Boys.
This will not be the first time Portable has got into trouble with the organisers of the show. The first time around was due to his controversial statement in a video in which he threatened to use force, even going as far as saying he will kill somebody (which translates to other nominees of the categories he is vying for) if he does not emerge winner during the event scheduled to hold later this year.
However, what warranted Portable's disqualification from this year's Headies Award show is the recent video of him associating himself with the dreadful cult – One Million Boys, which he claimed to have founded the group. "Have you heard of Ajah boy? One Million Boys? I established them.", Portable said in his usual tell-all nonchalant manner. The statement has led to an ongoing investigation by the Nigerian Police Force.
Headies reason as to why Portable is getting disqualified reads in part: We shall not condone reckless and uncouth statements from any artists and hereby linked to such assembly or activities including Mr Okikiola's [publicly known as Portable] prospects as long as these acts are linked to him as described.
Portable bagged nominations in the Rookie of the Year and Best Street Artist categories for having sprung up to commercial or mainstream recognition with his hit song, Zazu Zeh, but will lose all nods for being "reckless" and "uncouth".
M.I is proud to be "The Guy" on new single
"Me I like the way that I be feeling now and that's on Poe", M.I Abaga smartly lays the bar, using witty wordplay to present his current emotions, that of being The Guy of course. So many matters are on the Nigerian rap veteran's chest and what better way to let them off than on the microphone like he has thoroughly done for almost two decades now.
M.I addresses different subject matters over his extensive career with clever bars, moving from one situation to the other one while making sure to keep listeners entertained through the two minutes, forty-four seconds rap single. First off, he speaks about his reconciled relationship with Vector, "And me and Vector are cool even though we don't chat on a daily" before diving into longtime beef with Yung6ix, "Looking Yung6ix coming for the God MC / Man that s–t pain me".
M.I shouts out label mate and fellow rapper, Loose Kaynon, "And my guy Loose, he got the Jordan connect like he Israeli"; incorporates a voice note from Tiwa Savage which says "Yo, keep that same energy fam", just immediately after namedropping her in a punchline, "Anybody wants to get to rapping, we could make it happen oh, my guy show/ But remember sey no be only Tiwa Savage that's on go"; brags without barriers, "Top of the rap game in three decades, call man 'King'", all these he does to show why he is the guy.
The Guy dwells more on M.I words than on its instrumental, giving room for proper enunciation and clarity of words from the rapper, passing the intended message. It will be the intro song on the album of the same name, coming out on August 18.