75-year-old granny marries her daughter's husband after she 'cheated' on him
A bizarre love triangle has rocked a Russian family after a 75-year-old woman allegedly stole her daughter's man after she cheated on him.
The mother and daughter are said to be embroiled in a bitter fight over the same man after he left the younger woman for the septuagenarian.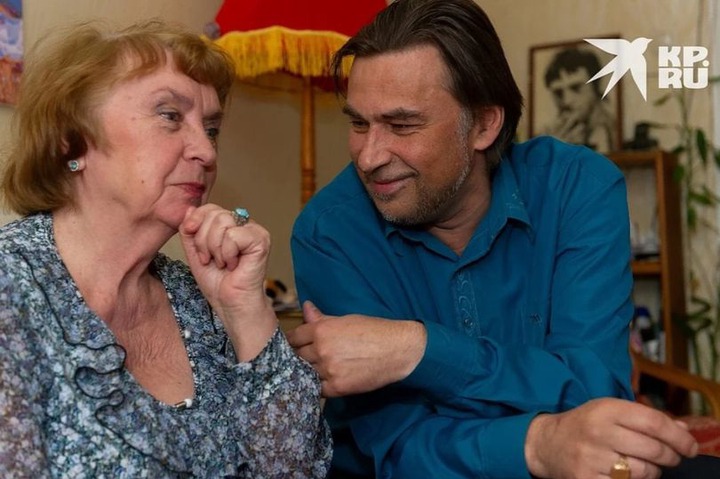 The grandmother, Galina Zhukovskaya is from the St Petersburg city in the western Russian region of Leningrad Oblast. She married her daughter's ex-husband back in 2010 after developing a friendship with him when it emerged that her daughter had cheated on him, forcing him to leave his family.
When he left the marital home, the granny offered her daughter's ex-husband a place to stay and that resulted in a love match that ended in marriage.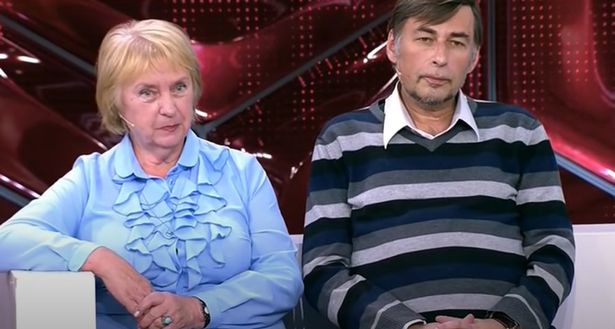 Now, the granny has come out to complain that her daughter, Elena Podgornaya, 56, is trying to steal her ex-husband, Vyacheslav Zhukovsky, 52, back from her.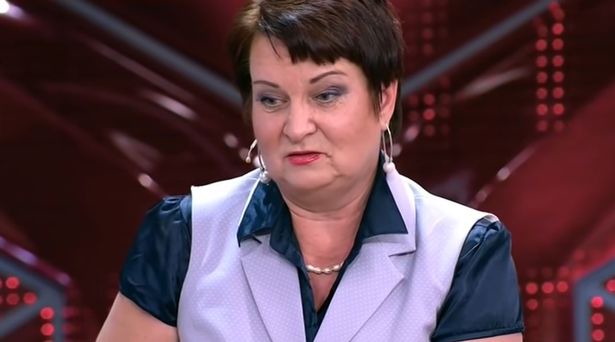 She told local media that her daughter was unlucky in love as she has been facing challenges to get a another man since she was dumped. The septuagenarian also alleged that her daughter is jealous of her success with her ex-husband and is trying to lure him back because "she is bored".
Speaking with Russian newspaper Komsomolskaya Pravda, she claimed the daughter went as far as sending her granddaughter to try and seduce her husband.
She claimed to the paper: "She wants us to separate.
"She often sends her 30-year-old daughter, born from another man, to get intimate with him."
Zhukovkaya continued: "My daughter is probably jealous that mum is not alone. I have someone to talk to and she doesn't. But he won't get back to her. She cheated on him too much."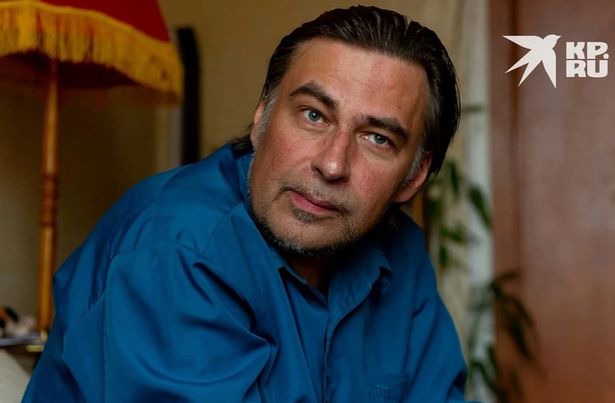 FG to extend fuel subsidy for 6 months
The Nigerian Government may have suspended plans to end its subsidy payments as reports indicate that the FG plans to spend N720 billion for the next 6 months on Premium Motor Spirit (PMS) subsidies.
This was disclosed in an exclusive report by The Guardian on Sunday, citing that President Muhammadu Buhari ordered that the subsidies remain in place for the next 6 months.
"Specifically, President Buhari has asked the Nigeria National Petroleum Corporation (NNPC) to suspend any idea on subsidy removal for five to six months so that a plan that does not harm ordinary Nigerians is evolved if the deregulation must go on," a Government official said.
What you should know
NNPC GMD, Mele Kyari disclosed last month that the "NNPC may no longer be in a position to carry that burden because we cannot continue to carry it in our books," after reports of fuel imports under-recovery revealed the FG was spending N120 billion a month on subsidy.
Kyari also hinted that they may soon start selling PMS at market prices saying: "NNPC importing PMS at market price and selling at N162/L. The actual market price should be between N211 and N234/L. Meaning is that consumers are not paying the market price.
"NNPC is currently the sole importer of PMS, and we're trying to exit the underpriced sale of PMS. Eventual exit is inevitable, when it will happen I cannot say, but engagements are ongoing because the government is cognisant of the implications."
Google founders earn $42 billion in 100 days
Google originators Larry Page, 48 and Sergey Brin, 47 have brought in more cash on the whole than the absolute unfamiliar money save possessions of Africa's greatest economy.
Larry Page, as of now worth $104 billion, has acquired $21.2 billion out of 100 days; while Sergey Brin, with an abundance valuation of $100 billion, procured $20.4 billion in a similar period. Altogether, the two men have procured $41.6 billion, overshadowing Nigeria's unfamiliar money hold which as of now remains at a gross valuation of $35 billion.
Most of Larry page's abundance comes from his stake in Alphabet, the parent organization of Google. The Standford prepared business person presently holds $12.6 billion in real money.
Sergey Brin's abundance valuation is additionally gotten from his stake on the planet's most well known web crawler and by and by, his money holding is esteemed at $12.7 billion.
Noteworthy development from the world's most remarkable economy helped purchasing tension on Google offers and its organizers saw their abundance valuation flood. Worldwide financial backers are progressively hanging on the tech juggernaut's offers as stunning monetary information from America's administration ventures combined with a development in the tech area filled the climb in Google shares found lately.
Thus, financial backers are heaping critical measure of assets into Alphabet Inc., the parent organization of Google, with reports saying it won its latest high legal dispute against Oracle, a case that has waited for around 3 years.
Late value activity uncovers the stock is as of now exchanging at $2,285.88 approaching its 52-week high of $2,289.04 with a yearly profit from speculation as of now fixed at 89%.
Stock savants are astonished by such record gains in Google shares notwithstanding a quick move seen recently by some institutional financial backers into utility, energy-based stocks and of late U.S Treasury securities.
The organization as of now has a market estimation of about $1.54 trillion.
CBN freezes 11 bank accounts of companies, individual
The Central Bank of Nigeria (CBN) on Wednesday reported that it got a break request from the Federal High Court, Abuja division, to freeze 11 financial balances of 5 organizations and a person for 45 days to empower it to direct examinations concerning dubious exercises.
The request follows an exparte movement, dated March 12 and recorded on March 16, looking for the compulsory request of the court to coordinate First City Monument Bank (FCMB) Limited, to freeze all exchanges on the recorded records and any remaining financial balances of the respondents for 180 days forthcoming the result of examination and request right now being directed by the CBN.
As indicated by the assertion from the CBN who is the offended party, the recorded names of the litigants/respondents incorporate Albert Austin Ugochukwu with 2 ledgers, Belfour Energy and Allied Services, Belfour Oil and Gas Limited with 3 financial balances, Circle Flow Integrated Services, Kacynaus Reality Nigeria Limited with 3 financial balances and Tasmara Integrated Services.
The court report additionally expresses that the request was given by the court after perusing the Affidavit on the side of the Application, Affidavit of Urgency, Verifying Affidavit and Affidavit of Non-Multiplicity of activity all removed by an Assistant Manager of the CBN, Central Business District, Oluwatoyosi Suwebat Oladipo, along with a joined show.
The request from the Federal High Court part of the way peruses, "A between time Order is made enabling the candidate to coordinate the Head Office of First City Monument Bank Ltd to freeze forthwith all exchanges on the financial balances recorded on the movement paper for a time of 45 days just forthcoming the result of examination presently being led by the Central Bank of Nigeria."
The archive additionally expresses that the request which was given by the Presiding Judge, A.R. Mohammed, was sustainable on lapse however just on valid justifications appeared and any individual influenced by this request was qualified for approach the court to look to save, release or have the request surveyed for valid justifications, he said.